Sonam Kapoor, Swara Bhasker, Suniel Shetty Campaign For Delhi-Based Elderly Couple Struggling To Make Ends Meet After Heartbreaking Video On 'Baba Ka Dhaba' Goes Viral
A video of an elderly couple who runs 'Baba Ka Dhaba' went viral on social media. They are struggling to earn a living, and the story of their struggle moved Bollywood celebrities Sonam Kapoor, Swara Bhasker, Suniel Shetty, Raveena Tandon who campaigned for the couple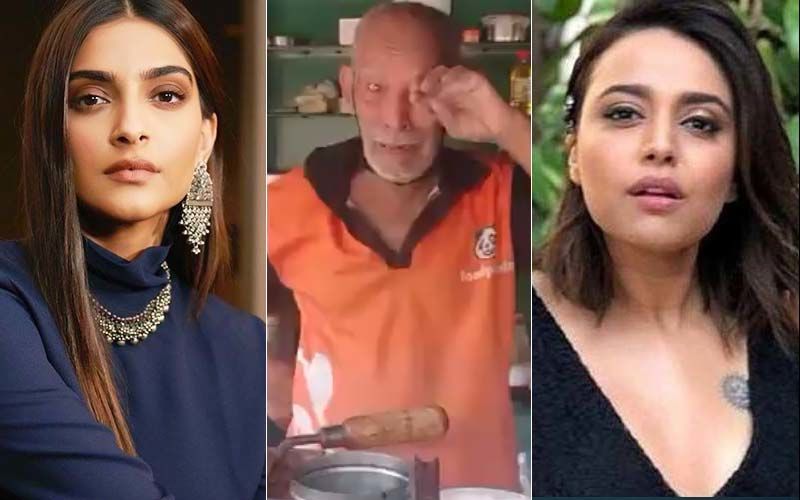 Amid Coronavirus pandemic, small businesses have suffered greatly as almost everything came to a grinding halt. People from the economically weaker sections of the society were affected the most, especially those who lived from hand to mouth. Last night, a heartbreaking video of an elderly couple selling home-cooked meals from a tiny stand, went viral on social media. They are struggling to earn a living, and the story of their struggle moved Bollywood celebrities Sonam Kapoor, Swara Bhasker, Suniel Shetty, Raveena Tandon who campaigned for the couple.
The elderly couple sells home-cooked meals in Malviya Nagar, Delhi, however, they have been struggling during the Coronavirus crisis. The video shows the 80-year-old man in tears due to a lack of customers. The video moved thousands of people on social media and they ensured that the video went viral. Baba Ka Dhaba was soon trending on Twitter, and Bollywood celebrities also showed their support. Sonam Kapoor retweeted the video, and also asked for details of the vendor.
Meanwhile, Swara Bhasker wrote, "दिल्ली! चलो 'बाबा का ढाबा' पर मटर पनीर खाते हैं! मालवीय नगर में! #SupportSmallBusinesses #VocalForLocal #ShowHeart." Raveena Tandon tweeted, "#बाबाकाढाबा #dilliwalon #dil #dikhao. Whoever eats here, sends me pic, I shall put up a sweet message with your pics ! #supportlocalbusiness #localvendors." Suniel Shetty wrote, "Let's help put their smile back ... our neighbour hood vendors need our help to." Check it out!
Image Source: Instagram/Swara Bhasker/ Sonam Kapoor, Twitter/VasundharaTankh