Sonu Sood On Biopics Being Offered On His Life: 'I Will Play Myself In My Biopic, I Have Earned That Right' -EXCLUSIVE
After Sonu Sood won millions of hearts thanks to his goodwill gesture towards the migrant workers stuck during Coronavirus pandemic, the actor says he will play himself if a biopic is made on his life.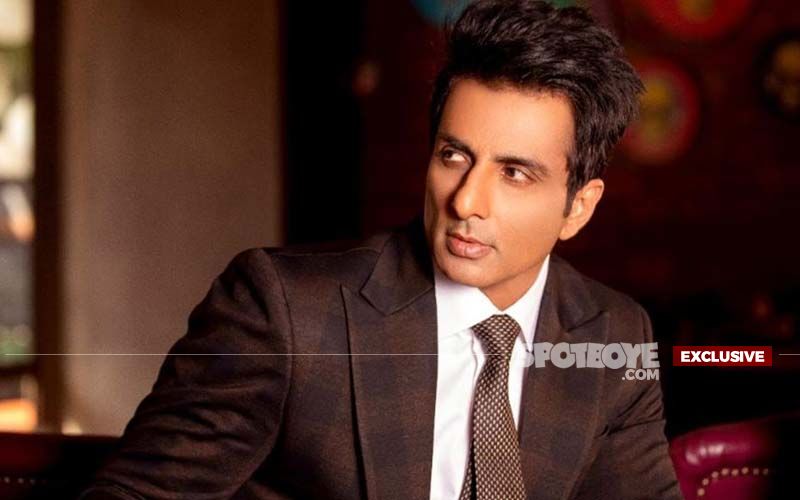 There are numerous proposals and feelers for actor-philanthropist and the migrants' messiah Sonu Sood's life to be turned into a film. And why not? After all, for the past 5-6 months, the Dabangg star has been toiling day and night to help those stuck or in need due to COVID-19 pandemic that resulted in a complete lockdown in the country.
But Sonu is too busy being a doer to pause for cinematic anointment, says he isn't sure he is ready for a biopic treatment yet. "I think it's too early to do a film on me. I've so many more appointments to keep. So many goals to achieve. But there are producers out there who insist there is not just one, but many movies in the past few months of my life. But I don't know if I am ready to have my life out on screen.", he says.
Sonu feels he has plenty more to do. "There are so many hundreds of people reaching to us daily. There is so much to be done. God has given me this chance to make myself useful to society. Not to sit back and gloat over my achievements."
मेरे प्यारे श्रमिक भाइयों और बहनों. अगर आप मुंबई में है और अपने घर जाना चाहते हैं तो कृपया इस नंबर पर कॉल करें
18001213711
और बताएं आप कितने लोग हैं, कहाँ हैं अभी, और कहां जाना चाहते हैं. मैं और मेरी टीम जो भी मदद कर पाएंगे हम जरूर करेंगे. pic.twitter.com/Gik2eSCiQZ

— sonu sood (@SonuSood) May 25, 2020
However, when the biopic happens Sonu is sure about who he wants should play him on 70mm. "I will play myself of course. When my biopic happens, I think I've earned the right to be in it. So that would be my only pre-condition for a biopic."
Sonu's recent experiences with migrant workers and other distressed section of people hard hit by the Coronavirus is now the subject of his book that will be out soon.
Speaking on the book Sonu says, "Many of the chapters are ready. We should be out with it by October. We still haven't got a title. That should happen soon."
Image source: Instagram/sonu_sood