It's finally happening! We'll once again witness the pair of Shah Rukh Khan and Kajol create magic onscreen. Rohit Shetty has confirmed Kajol's casting opposite Shah Rukh in his film Dilwale. Don't think it's merely coincidence that the film's title takes inspiration from another Shah Rukh-Kajol movie.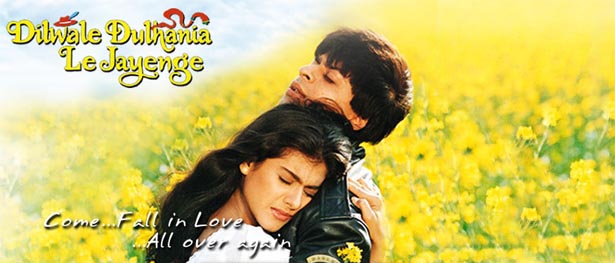 After much speculation of will-they-won't-they, the pair will come together in this film about the relationship between brothers. And this is great news for fans of the pair and there are many.

Shah Rukh and Kajol not only have great on-screen chemistry but are friends off-screen as well. They share an easy camaraderie that can put many BFFs to shame.

SpotboyE.com takes a look at this iconic chemistry.

We first saw them romance each other in Baazigar (1993), a year after they both debuted in Bollywood. While our takeaways from the film were Shah Rukh's performance as a villain and the ruthless way in which he tumbled Shilpa Shetty off a high-rise, dont think well ever forget Kajol dressed as a bride and Shah Rukh in a Zorro costume dancing to Baazigar O Baazigar.

But mostly we will forever be grateful to directors Abbas-Mustan for introducing us to the pairing of Shah Rukh and Kajol.

Then came the reincarnation drama Karan Arjun (1995). There is no doubt that Shah Rukh and Salman were their generations ideal bromance (Ranveer-Arjun who?) and well never really be able to forget Rakhees haunting threat that uske Karan Arjun aayenge, but what also stood out was a flirty Shah Rukh imploring Kajol to stay back a little longer in the song Jaati Hoon Main. They showed us what a romp in the hay really looks like.

Then, the very same year, something magical happened. Something that would change the course of history, something that would change Bollywood and something that would change us from within. Dilwale Dulhania Le Jayenge released. DDLJ showed us that romance looked as pretty as Europe and was as rich as the soil of Punjab.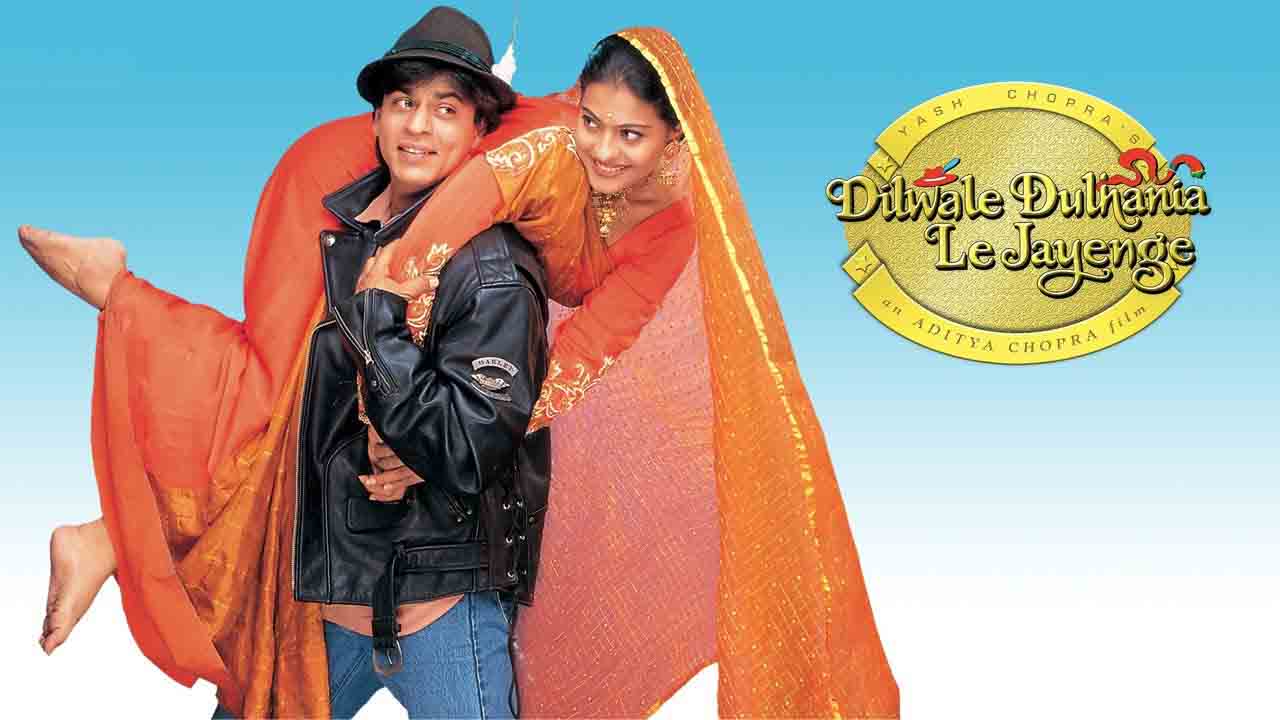 Shah Rukh and Kajols Raj and Simran epitomised the rebellious 90s where the young had begun to have a say in who they married.

The films formula was textbook boy-meets-girl but the fact that it was Shah Rukhs Raj falling in love with Kajols Simran made all the difference.

Who can forget the collective gasp we all took when Kajol finally saw Shah Rukh in the flesh amongst the swaying mustard fields. Note that she was dressed in virginal white.

And the collective sigh we all let out when bauji finally let Simran go and, in a way that completed the circle, Shah Rukh helped Kajol board the train to happily ever after.

Bollywood has attempted to recreate the magic of DDLJ but there never has and there never will be a pairing like Shah Rukh and Kajol who can pull of DDLJ and thats the plain truth of it.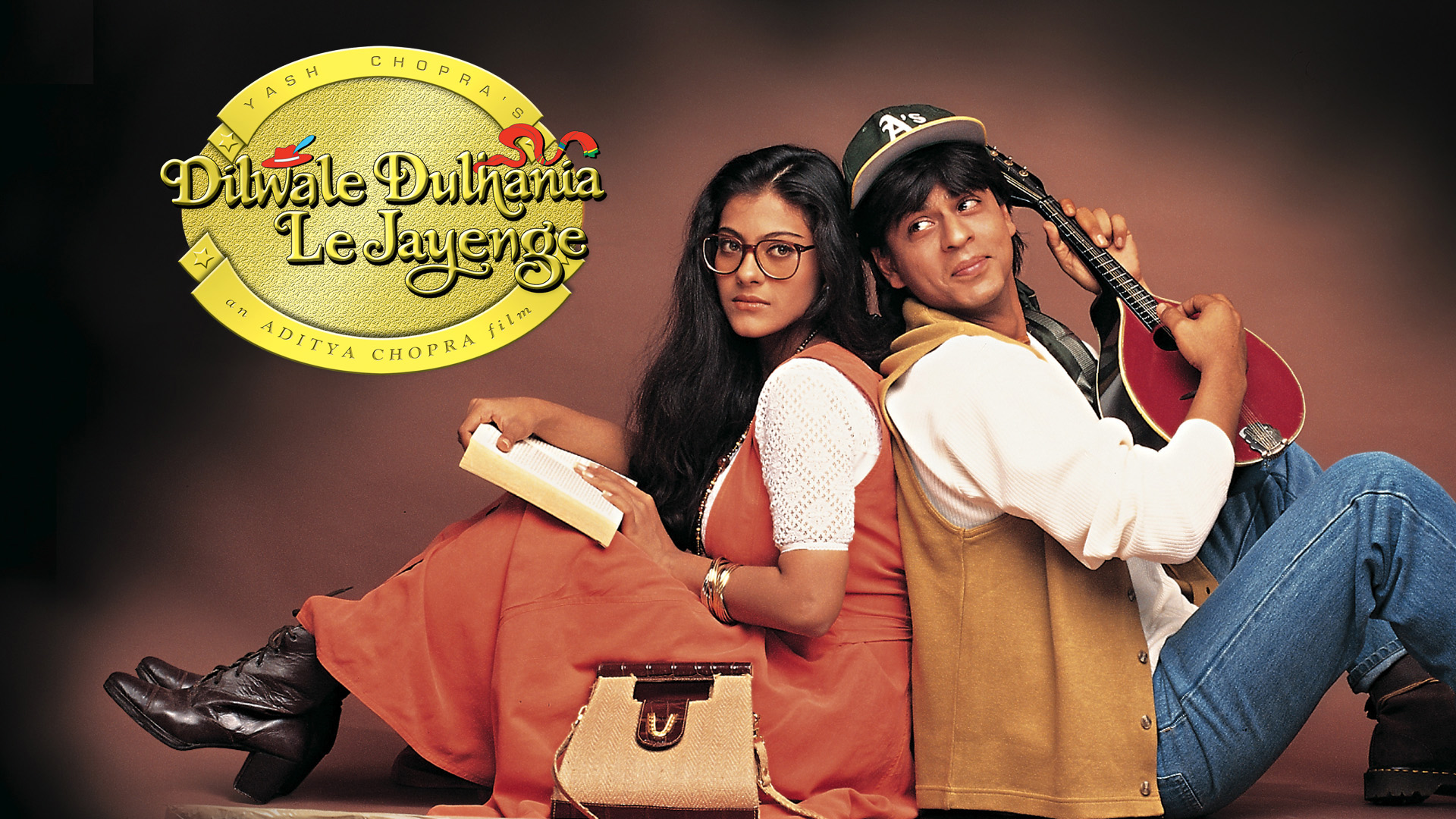 Then, 1998 saw Shah Rukh and Kajol play besties in Karan Johars directorial debut Kuch Kuch Hota Hai. They might not know it but this film did its bit in trying to broaden the Indian mentality. Now it was slightly alright to have a BFF of the opposite sex because Shah Rukh and Kajol said so.

Dont tell us that you did not also jump up and dance to Koi Mil Gaya and that your heart did not go out to Kajol as she sang kya karoon haye kuch kuch hota hai for Shah Rukh.

However, the film might also have been slightly sexist because Rahul did not notice Anjali until he saw her in a sari. But that particular scene is so sweet. And the sizzling chemistry they shared in the gazebo as they danced drenched from the rain? Its the stuff of Bollywood legend.

It was safe to say that, by now, the two had formed a strong friendship offscreen as well. They had the same friend circle and wed love to believe they had pizza and pajama parties.

They teamed up with Karan again for Kabhi Khushi Kabhie Gham (2001). This time they were sanskari but with a slight rebellious streak. But as long as it was for true love who can complain.

One of their best scenes was Shah Rukh slipping bangles onto Kajols wrist at the fair. So sexy yet so sensual. And the song that followed Suraj Hua Madham was one of their best romantic songs. Also its so good you hardly notice that its over six minutes long.

By now, Kajol had been married to Ajay Devgn for two years. There were whispers that Ajay was not too happy with Kajol and Shah Rukhs friendship and preferred to stay away from her gang of friends.

Kajol took a break from films to spend time with her family. When she finally returned to the silver screen it was not with a Shah Rukh film but in Fanaa (2006) opposite Aamir Khan. Did Shah Rukh take this to heart?

But looks like their friendship was not affected much since Karan brought them together for My Name Is Khan (2010). Wed not seen them like this before. They were no longer the quintessential hero and heroine but had matured into playing more adult, more complex roles.

Shah Rukh and Kajol have had many other heroines and heroes act opposite them. From Madhuri to Rani to Deepika and Salman to Ajay to Aamir but theyve never really been able to achieve that amazing onscreen passion that they have with each other. Looks like the line from Bole Chudiyan is true after all Bas mere saath yeh jodi teri sajdi ve.

Recently, they bestowed us with a glimpse of their awesome friendship at an event to celebrate DDLJs 1000-week run at Maratha Mandir, Mumbai. Shah Rukh was the perfect gentleman, helping an injured Kajol on stage. She, in turn, showered him with kisses.

So essentially, they have been part of six films as a couple and yet it feels like weve known their onscreen romance forever. Also, theyve managed to show us want unbridled passion looks like without really locking lips.

(Tune in to SpotboyE The Show on Monday and Friday at 9 pm and Tuesday and Saturday at 1 pm on 9XM).