Bollywood actress Jacqueline Fernandez has been making headlines for controversial reasons ever since her name cropped up in the alleged involvement in Sukesh Chandrashekar's Rs 200 money laundering case. Now as per the latest update on the case, the conman has told the Delhi Patiala House Court that Jacqueline is innocent as she has no link in the case and thus he is there to protect the actress. On Friday, Sukesh appeared before Delhi's Patiala House Court where he denied Fernandez's involvement in the extortion case.
As reported by India Today, Sukesh said in the court, "Jacqueline is not a part of this case, she does not need to worry, I am there to protect her." Earlier, the conman made headlines after he reacted to a journalist who asked him about his relationship with the Kick actress. Chandrashekar asked the paparazzi to wish Jacqueline a happy Valentine's Day. Reacting to her claims of using her, he told reporters, "I don't want to comment anything about her. She has got her reasons to say. I don't want to say anything about her. When you love someone, you try to protect them."
ALSO READ: Jacqueline Fernandez REVEALS Sukesh Chandrashekhar Made Her Life Hell And RUINED Her Career: 'He Misled Me, Played With My Emotions'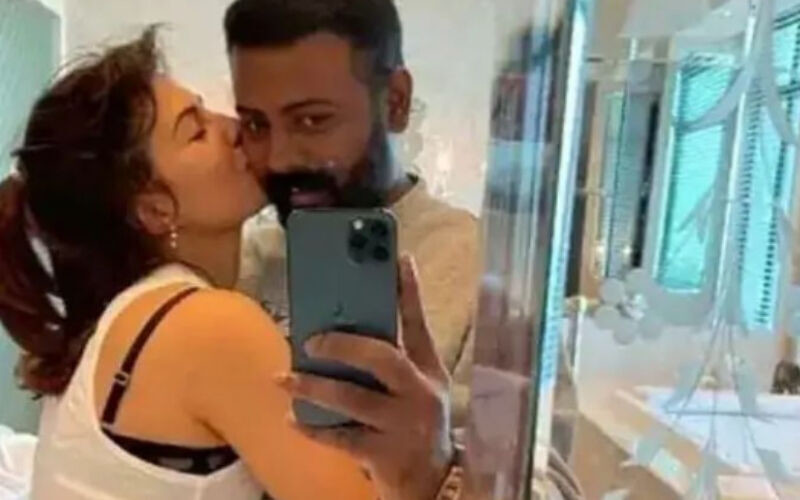 Not to forget, Sukesh Chandrashekar last month in his press statement claimed that he was in a serious relationship with Fernandez and that Nora Fatehi brainwashed' him against the actress. He was quoted saying, "Nora used to try calling me at least 10 times a day and if I don't answer the call she used to keep on calling me. As I and Jacqueline were in a serious relationship, I started avoiding Nora, but she kept irritating me by calling and also, asking me to help bobby (Nora's relative) in setting up a music production company which I did."

Jacqueline, on the other hand, leveled cheating allegations against Sukesh Chandrashekar as she told the court that he conned her by introducing himself as the owner of Sun TV and claimed J Jayalalitha was his aunt.