Sunny Leone Reveals Her Hubby Daniel Weber Thought She Was A Lesbian When They Met For The First Time
Just recently, in an interview, Sunny Leone opened up about the first impression her hubby Daniel Weber had of her when they met. The actress shared that her husband thought she was gay when they met for the first time. Read on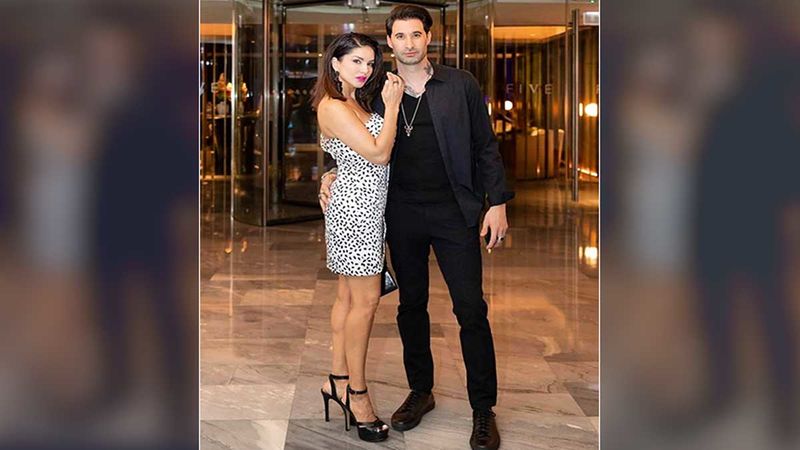 Sunny Leone has managed to carve her niche in Bollywood with her hard work. The actress is a mother to three wonderful kids Asher, Noah, and Nisha and is always clicked by the paparazzi whenever she picks her munchkin's from school. As Sunny Leone has been married to hubby Daniel Weber for nine long years now, just recently, in an interview, the actress opened up about the first impression her hubby Daniel had of her when they met for the first time.
Speaking with Pinkvilla.com, Sunny Leone recalled her memories with her husband Daniel Weber from their first date together. The actress shared that they were at Las Vegas with her girlfriend and was supposed to meet with Daniel's bandmate Pauly Shore for a date at Mandalay Bay, but was ditched by him. Sunny said, "We were at Las Vegas and I was with my girlfriend. I was going to meet Daniel's bandmate at Mandalay Bay. I was supposed to go out on a date with Pauly Shore, who was a comedian... But he ditched me."
Later, talking about how destiny brought them together, Sunny's hubby Daniel added, "Pauly happened to meet someone on his way and he went off to meet his friend. And God ushered me to her. That's destiny." Moving on, the Ragini MMS 2 actress continued to share how her musician husband didn't think she was straight and added that he thought she was a lesbian due to her lesbian friend. She said, "Daniel didn't think I was straight. He thought I was a lesbian. I was with my girlfriend who is a lesbian but she dresses a bit masculine. He misread it completely." Daniel then went on to explain how he was confused because Sunny and her friend were holding hands and mentioned how he misread the situation completely.
Image source: Instagram/ Sunny Leone