Sunny Leone Snubs Fans At The Airport, Refuses To Click Selfies Due To Coronavirus Scare
With the deadly disease Coronavirus spreading in the air, Sunny Leone is taking every possible measure to stay safe and keep the disease at arm's distance. On that note, she even snubbed a few fans and refused to click selfies with them at the airport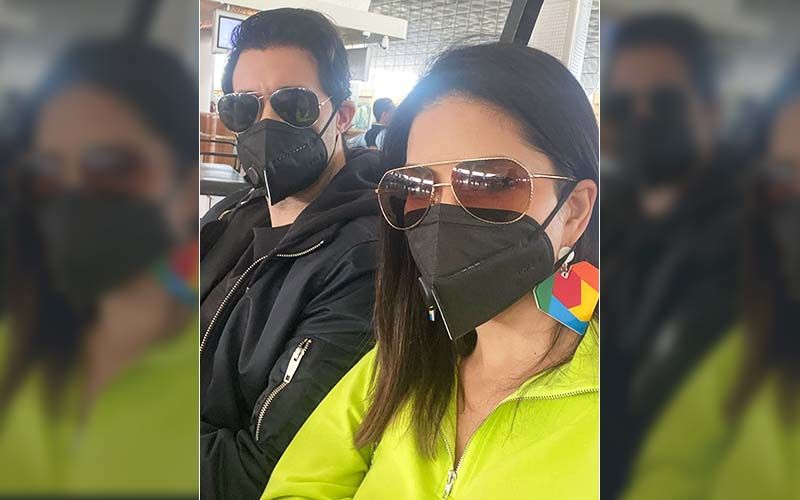 The coronavirus that has been detected in China is currently haunting India and it is said that the country is at risk after it was reported by BBC news that the Chinese health authorities have said there were 7,711 confirmed cases in the country as of 29 January. Plus, infections have also spread to at least 16 other countries. With the deadly disease Coronavirus spreading in the air, Sunny Leone is taking every possible measure to stay safe and keep the disease at arm's distance.
Just the other day, Sunny took to her Instagram feed and shared a picture of herself with hubby Daniel Webber who were seen wearing a mask over their face. While sharing the picture, she captioned it as, "Safe is the new COOL with @dirrty99 !! Don't be ignorant about what is happening around you or think the Coronavirus can't affect you! Be smart and be safe! #india #coronavirus." Even Daniel wrote on his feed, "It's cooler to be safe !!!! Airports are the fastest way to catch the insane Coronavirus !!!! Don't be an idiot , be safe!!!!" Since they have taken the proper precautions rather than regretting, she doesn't want to take any chances.
On that note, Sunny Leone was spotted at the Mumbai airport and as usual, fans came towards her to click a few photos with the lady. But with the deadly disease around us, Sunny chose to stay away and hence, snubbed a few fans. Not only this, she even refused to click selfies with them at the airport. However, a fan did try to click a photo, she then obliged her but first, she covered her face with the mask before getting clickety-click.
Daniel Webber shared a video on his feed, showing how his team is taking proper precautions and covering their face with masks, he wrote, "Team that stays safe is a team that keeps moving together !!!! Don't be a fool and think you are to smart to get infected!!!! Read and educate yourselves. Waiting for the India Ministry of Health to mandate airport and government workers to practice safety and help educate people !!! #india #coronavirus."
Image source: Instagram/ sunnyleone