Suraj Pe Mangal Bhari: 159 Police And BMC COVID-19 Warriors Watch Manoj Bajpayee, Diljit Dosanjh And Fatima Sana Shaikh Starrer In Theatres
Manoj Bajpayee, Diljit Dosanjh and Fatima Sana Shaikh starrer Suraj Pe Mangal Bhari becomes the first movie to release in theatres post lockdown in Indian. As per the latest reports, 159 police officers and BMC COVID-19 warriors flocked the theatres to watch it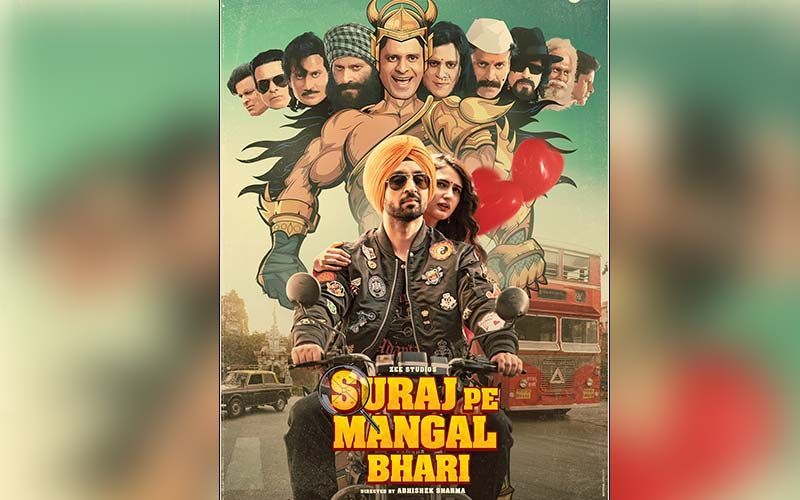 Manoj Bajpayee, Fatima Sana Shaikh and Diljit Dosanjh's out-and-out comedy, Suraj Pe Mangal was released this Diwali. This film becomes the first movie to release in theatres post lockdown in India. However, as the per the latest reports published in TOI, 159 police officers and BMC COVID-19 warriors have flocked the theatres to watch Suraj Pe Mangal Bhari. Reportedly, PVR and Zee Studios (producers of 'SPMB') had taken the initiative and invited the people in question. The film's director Abhishek Sharma was present to greet the guests and even watched the film with them. The initiative is said to be a part of the goodwill for all the Coronavirus warriors.
Talking to ETimes, Gautam Dutta, CEO of PVR Cinemas, confirmed and said, "Yes, and this show was a part of our goodwill for the Corona warriors. We also got Zee involved. This show was FOC (free of cost) from Zee." A source from Zee said, "It was a very emotional moment and it was fitting to have these people, as this is the first film after the havoc that COVID-19 has caused."
Talking about the film, Manoj plays a wedding detective who investigates every groom's history before he gets to married. However, a prospective groom finds out about the detective and falls in love with the detective's sister.
Image source: Instagram