Sushant Singh Rajput Death Case: Rhea Chakraborty's Manager Shruti Modi Exits ED Office After 7-Hour Interrogation; Actress Still Inside
Just in! After nearly 7 hours of getting summoned in Sushant Singh Rajput's death case, Rhea Chakraborty's manager Shruti Modi leaves the ED office without entertaining the reporters.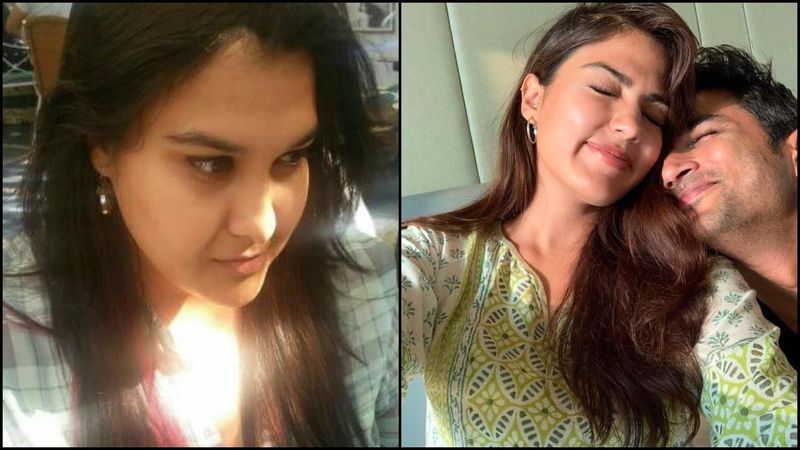 Today morning, Sushant Singh Rajput's girlfriend Rhea Chakraborty, her brother Showik Chakraborty and her manager Shruti Modi got summoned by the Enforcement Directorate in regards to Sushant Singh Rajput's death case. The trio was asked to appear in order to get questioned about the allegedly massive transactions made by Rhea and Showik from Sushant's bank account. The ED had filed money laundering charges on Rhea and Showik. Now, after more than 7 hours of interrogation, Shruti Modi was spotted exiting the ED office. Rhea and Showik, however, remain inside as their grilling continues.
In a video shared by Republic, we could see Shruti Modi exiting the ED agency amid a heavy mob of reporters. Due to getting flooded with some hard-hitting questions about Sushant, Shruti had to be escorted by a female officer to her car. The lady refused to entertain a single question and was seen joining her hands in front of the reporters. It is being reported that the trio was placed in different rooms and were interrogated individually. "Sushant case: Rhea's manager Shruti Modi leaves ED office after over 7-hrs; remains silent," wrote Republic.
Take a look:
image source: instagram