Sushant Singh Rajput Death: Maha CM Uddhav Thackeray Says 'I Would Like To Tell Fans To Trust Mumbai Police And Give Whatever Information They Have'
For the first time, Chief Minister of Maharashtra Uddhav Thackeray has reacted to the criticism that Mumbai Police is receiving in this high profile Sushant Singh Rajput case.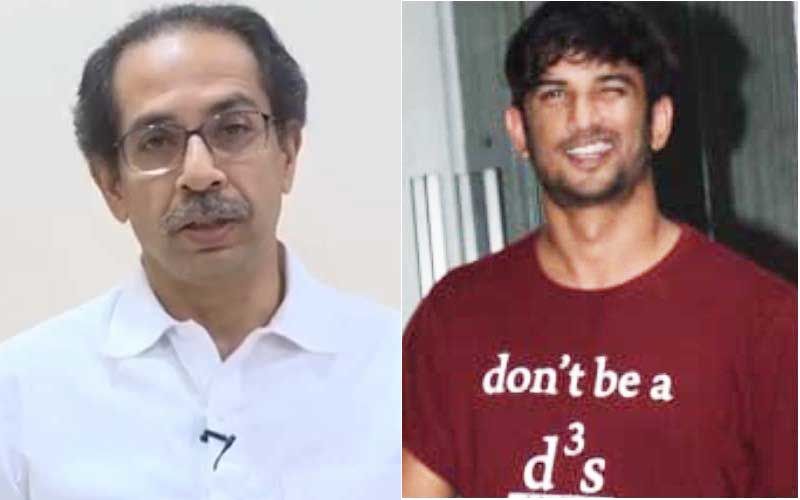 Mumbai Police and Bihar Police are thoroughly investigating the Sushant Singh Rajput suicide case. Mumbai Police have been interrogating people in connection with SSR for over 40 days now. As of now, cops have already recorded statements of over 30 people. Bihar Police, on the other hand, swung into action after the actor's father filed a complaint against Rhea Chakraborty and 5 others. Recently the former Chief Minister of Maharashtra, Devendra Fadnavis had tweeted about SSR's case while hitting at the state government. In his Tweet, he had labelled Thackeray govt as 'reluctant' for not transferring the case from Mumbai Police to CBI.
Now for the first time, Chief Minister of Maharashtra Uddhav Thackeray has reacted to the criticism that Mumbai Police is receiving in this high profile case. While speaking at an event organised by a Marathi news channel, Thackeray stated that Mumbai Police is not inefficient. PTI quoted Thackeray saying, "The opposition can even bring Interpol or followers of the Namaste Trump event into the inquiry. Devendra Fadnavis should understand that it is the same police whom he has worked within the last five years."
He further added, "The state police and Mumbai police are fighting the COVID-19 pandemic. They are COVID warriors and not to trust them is an insult to them." Assuring SSR fans the CM said, "I would like to tell Rajput's fans to trust the Mumbai police and give whatever information they have to them. You can criticise if the case is not taken to its logical conclusion. We will interrogate and punish the guilty. However, please don't use this case as a Maharashtra versus Bihar issue. This is the most deplorable thing to do."
There is a huge public sentiment about handing over #SushantSinghRajput case to CBI but looking at the reluctance of State Government, atleast @dir_ed ED can register an ECIR since misappropriation and money laundering angle has come out.

— Devendra Fadnavis (@Dev_Fadnavis) July 31, 2020
Images Source: