Sushant Singh Rajput Death: Shaktimaan Actor Mukesh Khanna Claims Many 'Murders Have Been Converted Into Suicides' In The Industry
Shaktimaan actor Mukesh Khanna has backed #CBIForSSR, seeking a CBI probe into Sushant Singh Rajput's case. He also alleged that numerous murders in Bollywood have been 'converted into suicides', while speaking to Republic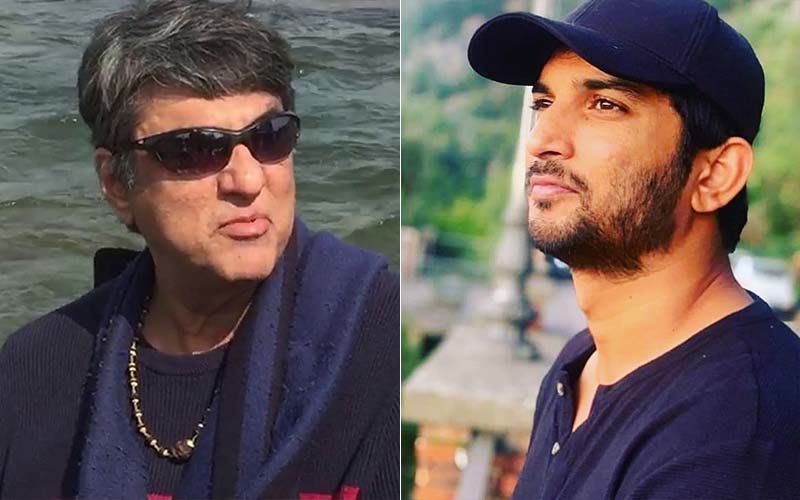 Recently, many celebrities such as Ankita Lokhande, Kangana Ranaut, Shekhar Suman, among others backed the #CBIForSSR movement. Sushant's sister Shweta Singh Kirti also took to her social media and shared picture holding a placard, reading #CBIForSSR, and wrote that it was time people found the truth and urged people to raise their voice and demand justice for Sushant Singh Rajput. Now, Shaktimaan actor Mukesh Khanna has also backed #CBIForSSR, seeking a CBI probe into Sushant Singh Rajput's case. He also alleged that numerous murders in Bollywood have been 'converted into suicides', while speaking to Republic.
Mukesh Khanna spoke to
Republic TV
, and said that he has been in the industry for a long time, and claimed that many murders have been termed as suicides in the industry, and no one challenged it. "I have been in the industry for 30-40 years. This is not the first time that such a murder has happened. Such murders have been converted into suicides and no one challenged it." He also cited a case without revealing the name.
"Long back, one heroine jumped from 18th floor of her house, there was no investigation and it was declared a suicide. Someone could have pushed her too. Numerous people have jumped off, and many have been found hanging, as if there are no other ways of committing suicide," claimed Mukesh Khanna.
Meanwhile, today marks 2 months since Sushant Singh Rajput's demise. Sushant's sister Shweta Singh Kirti took to her Instagram and called for a global prayer meet, which will take place on August 15. She wrote, "It has been 2 months you left us Bhai and we are still fighting to know the truth, to know what actually happened that day. I request you all to please join us for Global 24-hour spiritual and prayer observation for Sushant Singh Rajput, so that the truth prevails and we find justice for our beloved Sushant".
ALSO READ: Sushant Singh Rajput's Niece Mallika Singh Remembers Him; Says She Will 'Never Know A Better Person'
Image Source: Instagram/iammukeshkhanna