Sushant Singh Rajput Death: Shekhar Suman Disappointed Over Delay In CBI Probe; Says, 'You Guys Seem To Be Heartless To Ignore Public Sentiments'
Shekhar Suman who is fighting for the justice of the late Sushant Singh Rajput, recently expressed his disappointment on the delay for CBI inquiry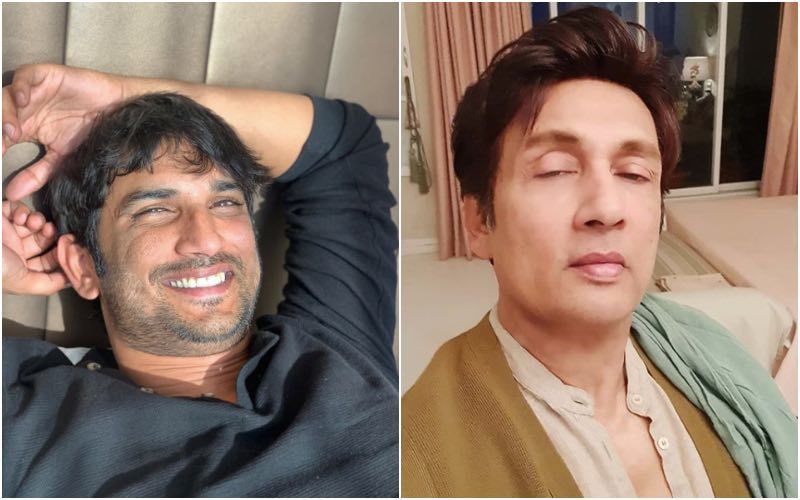 Sushant Singh Rajput died by suicide on June 14, 2020, after reportedly hanging himself in his Bandra residence. The actor was reportedly suffering from depression for the past six months. After his untimely demise, fans have come together on social media and have been relentlessly fighting for his justice while also demanding CBI probe over this matter. Just like his million fans, actor Shekhar Suman is also fighting for justice. Even BJP MP Dr Subramanian Swamy wrote a letter to Prime Minister of India Narendra Modi and requested for a CBI inquiry. In his previous tweets, Suman revealed that Home Minister of Maharashtra Anil Deshmukh feels there's no need for CBI inquiry. However, Shekhar is still fighting for justice and asked to reconsider his decision.
Having said that, the actor recently took to his Twitter handle and shared another tweet where he was seen expressing his disappointment over the delay on CBI inquiry over Rajput's case. He even called them heartless for ignoring public sentiments. His tweet read, "Debates, discussions, interviews, tweets, letters, petition, rallies ev thing possible has been done. But you guys seem to be d most heard-hearted, heartless ppl in the world to ignore ev thing and ignore public sentiments. What a shame. #justiceforSushantforum"
Yesterday, he shared his concern saying that by the time CBI starts inquiring the matter, the evidence will either be tampered, removed or even cleaned up and they will have nothing to look into. "I think by the time they hand over the case to the CBI if at all they do, like it happens in the movies or crime novels, all the evidence will be either tampered with, removed or cleaned up and CBI will have nothing to look into. Sad! #justiceforsushanthforum," his tweet read.
Debates,discussions, interviews, tweets, letters, petition, rallies ev thing possible has been done.But you guys seem to be d most heard-hearted,heartless ppl in the world to ignore ev thing and ignore public sentiments.Wat a shame.#justiceforSushantforum

— Shekhar Suman (@shekharsuman7) July 20, 2020
I think by the time they hand over the case to the CBI,if at all they do,like it happens in the movies or crime novels,all the evidences will be either tampered with,removed or cleaned up and CBI will have nothing to look into.Sad!#justiceforsushanthforum

— Shekhar Suman (@shekharsuman7) July 19, 2020
Image source: Instagram/ shekhusuman/ rhea_chakraborty