Sushant Singh Rajput Death: Shekhar Suman To Hold Press Conference With Politician Tejashwi Yadav: 'Nothing Will Deter Me'
Shekhar Suman will hold a press conference at his residence with Sushant Singh Rajput's close friend Sandip Ssingh and politician Tejashwi Yadav today. Read on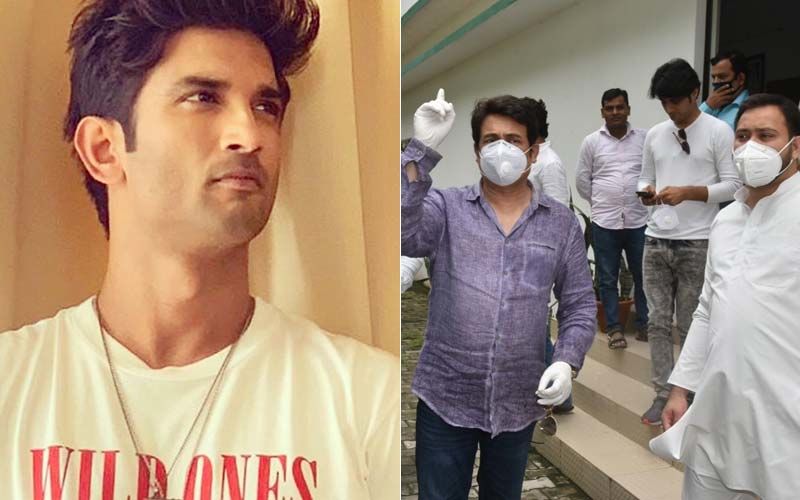 In the days following Sushant Singh Rajput's death, Shekhar Suman demanded justice for the late actor and even made a forum, seeking fans' support to pressurize the government to launch a CBI inquiry in Sushant's suicide case. In his tweets, Shekhar Suman had stated that he believes there is more to this case than meets the eye. While Sushant's final post mortem report confirmed that he died due to asphyxia, and that there was no foul play, Shekhar Suman questioned the final report and demanded a CBI inquiry. He then went off to Bihar to meet Sushant's father and also to press for a CBI inquiry.
Shekhar Suman, who also hails from Bihar, met Sushant's father after reaching there, and tweeted, "Met Sushant's father..shared his grief.we sat together for a few minutes without exchanging a word..He is still in a state of deep shock..I feel the best way to express grief is thru silence. #justiceforSushantforum #CBIEnquiryForSushant." Sushant's close friend Sandip Ssingh also paid a visit to Sushant's father, and pictures of him emerged on social media.
Now, Shekhar Suman will be holding a press conference at his residence today, along with Sandip Ssingh and politician Tejashwi Yadav. This press conference will take place at 5:30 pm today.
Image Source: Twitter/kumarprakash4u, Instagram/sushantsinghrajput