Sushant Singh Rajput Demise: Kedarnath Writer Kanika Dhillon Reveals How SSR Converted The Film's Script To A Mesmerising 300-Page Long Novel
Remembering the late actor Sushant Singh Rajput, Kedarnath's writer Kanika Dhillon recalls how he converted the film's script into a beautiful novel by adding his own notes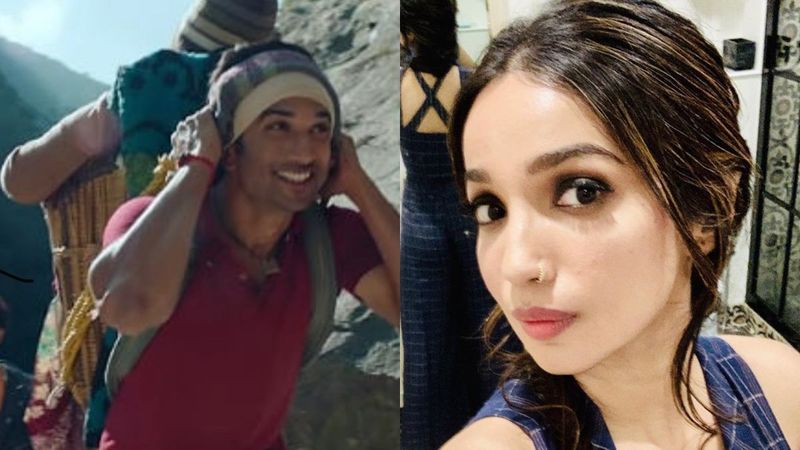 It's nothing short of tragic how we forever lost Sushant Singh Rajput, someone highly talented, intellectual, joyous and ambitious. The powerhouse performer hung himself to death in his Mumbai residence after reportedly battling depression. Ever since the news broke, a huge number of celebrities, who have either worked with him or have been associated with him at point of time, are posting their heartfelt tributes and cherishing their fond memories spent with Sushant. Some similar is the case of Kanika Dhillon, the writer of his film Kedarnath. Taking to her Instagram, Kanika remembered the late actor by sharing a beautiful instance from the sets.
In her note, Kanika reminisced how she once spotted Sushant with a long version of Kedarnath's 100 page script. Upon asking him the reason behind, Sushant revealed that he has converted the script into a 300-page novel by adding some of his own notes into it. Kanika further expressed grief over losing someone as beautiful as Sushant. She wrote, "I noticed that my 100 page script of Kedarnath- had swollen into a 300 page novel as I saw Sushant carrying it ... I asked him 'what have u done? Added scenes to it?' He smiled earnestly and simply said— I made my notes and attached them .... I read scenes every day and find a new meaning - a new take and I add it to the page."
The acclaimed writer added, "I'd never seen such dedication or method applied to this craft before. All actors have their ways that work for them- but sheer hardwork and relentless focus.... was his... I felt acutely aware of every word I wrote in that script... cos I was aware Sushant would be reading it over and over and toiling over it to bring forth the best interpretation of the written word effortlessly."
Check out her post below:
She continued how beautifully Sushant lived the character of Mansoor in Kedarnath. "I make sense of you going away just like Mansoor did- Mansoor who left us all- too soon- with a disarming smile- with an unfinished love story.... that somehow was complete in his head.... and so did you," she continued.
The end of her emotional note read, "You will be missed. You will be celebrated ... the stars in the night sky make us all dream... and now you are one of them! Keep shining.. keep twinkling...and May your soul rest in peace."Needless to say, the loss is quite inevitable and personal to each one of us.
Before the shot for Kedarnath started Sushant changed his bedroom to Mansoor's room for a couple of months. He did so inorder to understand the kind of life an ordinary porter lives,this in his own words allowed him to know and later become Mansoor pic.twitter.com/Elie4Y26tQ

— siddhant. (@ignoreandfly) June 18, 2020
image source: instagram/kanika.d