Sushant Singh Rajput Demise: National Film Award Winner Prakash Raj Says 'I've Lived Through Nepotism But This Child Couldn't'
After Sushant Singh Rajput's sudden demise due to suicide, Singham actor Prakash Raj shares about his struggles with Nepotism and mentioned how he will not let dreams die anymore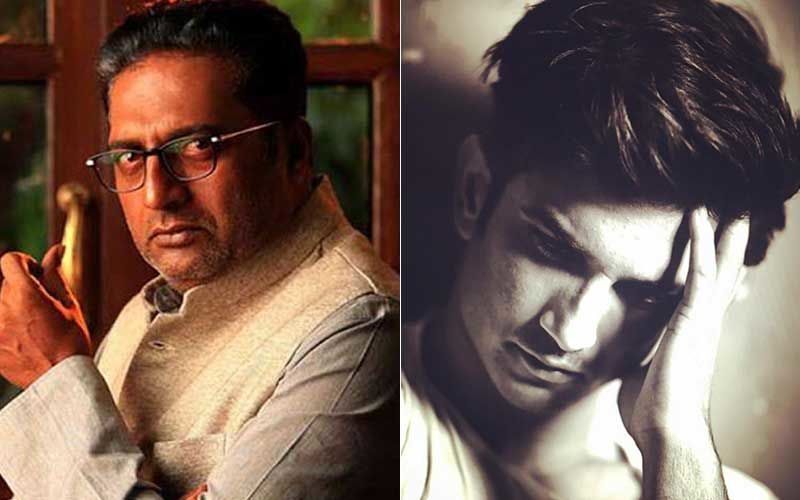 Bollywood star Sushant Singh Rajput's sudden and untimely death due to suicide has left everyone in shock. It was reported that the late actor was suffering from depression and was undergoing treatment for the same before he took the drastic step. As many have been linking 'Nepotism' to be the reason for Sushant's demise, Singham actor Prakash Raj shares about his own struggle with Nepotism. The actor also mentioned how he will now take a stand for the rising talents so that dreams don't die.
Taking to his Twitter handle, Prakash Raj shared a video of Sushant Singh Rajput talking on Nepotism in Bollywood. Sharing the video, the 4 time National Film Award actor and Singham Villain known for his role as Jaykant Shikre, tweeted, "#nepotism I have lived through this .. I have survived ... my wounds are deeper than my flesh ..but this child #SushanthSinghRajput couldn't.. will WE learn .. will WE really stand up and not let such dreams die .. #justasking." In the tweet, the Singham actor mentioned how he has lived through Nepotism, survived it, and revealed how his wounds are deeper than his flesh.
Talking about Sushant further, Prakash Raj said, "but this child #SushanthSinghRajput couldn't," explaining how the late actor couldn't fight against the prevalent practice of Nepotism in the industry. Later, the Singham actor went on to question everyone, asking when will they take a stand and not let dreams die, and wrote, "#justasking." Meanwhile, as Prakash Raj expressed his grief over Sushant's sudden death, the actor shared the video where the late star talks on Nepotism.
In the video, talking about Nepotism, Sushant Singh Rajput said that it is everywhere and not only in Bollywood. The actor then went on to share how Nepotism can co-exist, but there might be a problem only when someone deliberately does not allow young talents to come up. Pointing out how that leads to a problem, Sushant concluded saying, "then the whole structure of the industry would collapse." Also Read:
Did You Know Sushant Singh Rajput Once Deleted All His Posts On Instagram And Wrote NOT HERE RIGHT NOW
Actor Sushant Singh Rajput died young at the age of 34 and his last rites were performed yesterday in the presence of family and friends.
Image source: Instagram/ Sushant Singh Rajput, matrubhumi