Sushant Singh Rajput Demise: #Nepotism Trends On Twitter, Netizens Say 'Depression Didn't Kill Sushant, Nepotism Did'
Actor Sushant Singh Rajput committed suicide on June 14. #Nepotism has been trending on social media as angry netizens claim he was the victim of the industry's nepotistic ways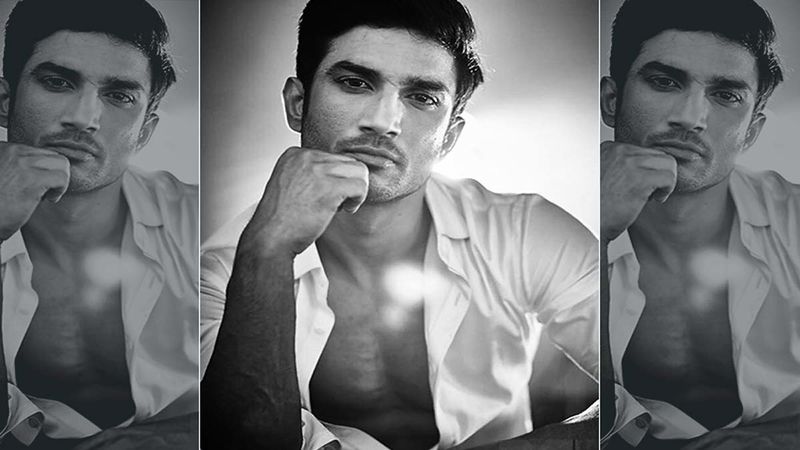 Death of actor Sushant Singh Rajput after committing suicide, due to depression, got many talking about the nepotism existing in the industry. While many filmmakers though did not mention names of the people from the industry who prefer starkids over outsiders for their films. Netizens not being afraid picked names of the stars kids and filmmaker Karan Johar for leading this gang by launching them in mega budget movies, despite of having no acting chops. According to one of the netizens while many filmmaker spoke about it, they could not take stand against nepotism.
In his bashing tweet he also mentioned about Kangana Ranaut being the only star who stood against them and also spoke against them with sheer courage and continues to stand as well. Many netizens in their bashful tweets also mentioned not depression but nepotism compelled Sushant Singh Rajput to take this drastic step to end his life forever. One of the social media users also mentioned how the actor was sidelined during the promotion of Kedarnath, and starkid Sara Ali Khan was given more visibility.
Check out their tweets below-
Nepotism Garbage
Arjun kapoor,Alia bhatt,Athiya shetty, Shraddha kapoor,Sonakshi Sinha,Sonam Kapoor,Tiger shroff,Varun Dhawan,Shanaya kapoor,Ananya Pandey,Ranbir Kapoor,Salman Khan,Jhanvi Kapoor and many upcoming starkids have to be boycotted.. Stop this #BoycottNepotism

— NitiSh Raj (@NitiShR73704227) June 15, 2020
The real hashtag to be trending now should be #BollywoodMurderedSushant . He was an outsider. They never accepted him for that. They should get what they deserve - NOTHING!!

— Aiden Pearce (@AidenPe) June 15, 2020
Irony is fans of @CarryMinati expressing condolences on #SushantSinghRajput .that carryminati who scorns people belittles them makes them feel helpless and hopeless all in the name of roast .wonder what victims of carryminati go through when he roasts /belittle them #KaranJohar

— JÆY🍿 (@jivandoot) June 15, 2020
Simply boycott the overrated star studded talentless movies....who even watches movies like SOTY and all and make them earn such huge profits when so many underrated yet relatable and 100 percent full of talent movies exist

— 𝐃𝐨𝐧𝐭𝐦𝐢𝐧𝐝𝐦𝐞 ~ 𝒜𝓃𝓊 (@AnuDontmindme) June 15, 2020
I promise I will never watch a #KaranJohar movie in my life. Not losing out much anyways.

— Prateek Sinha (@ritchieiit) June 15, 2020
Besides Karan Johar who is known to launch starkids in the industry, actor Salman Khan was also mentioned by few of them. One of the users mentioned how the actor had harassed former ladylove Aishwarya Rai, Vivek Oberoi and singer Arijit Singh, when they had spoken against him.
Obviously he is! Can't forget how he harrased Aishwarya, Vivek and Arjit singh using his powers.

— Ravi J Patel (@ravipatel1108) June 15, 2020
Image Source: Instagram/sushantsinghrajput