Sushant Singh Rajput Demise: When Rumoured Ex-GF Kriti Sanon Ranked Late Actor ABOVE All His Contemporaries On KWK - Throwback Video
Here's a delightful throwback to when late actor Sushant Singh Rajput's rumoured ex-girlfriend Kriti Sanon had placed him above all his contemporaries during Koffee With Karan's rapid-fire round.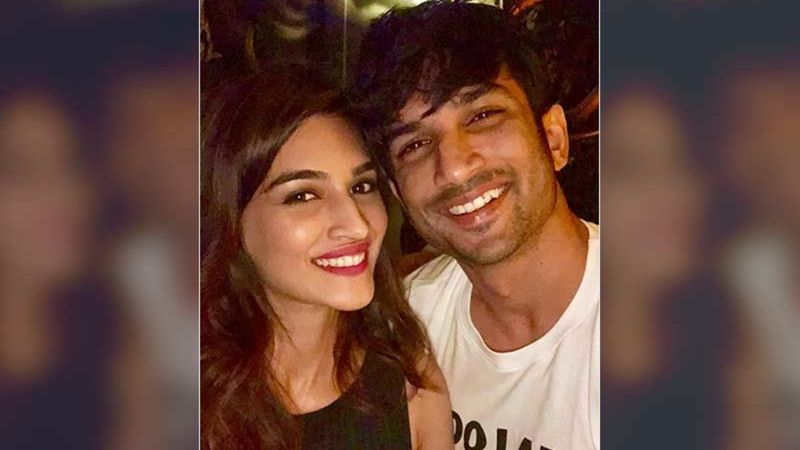 The tragic news of Sushant Singh Rajput's demise has come as a massive shocker for all his fans, family and friends. A lot of them are still finding it very difficult to come to terms with such a huge loss. Amid the same, a streak of throwback videos that see Sushant's co-actors and industry colleagues raving praises on him are going viral on social media. Something similar is the case of the late actor's rumoured ex-girlfriend and Raabta co-star, Kriti Sanon. An old video of her placing Sushant above all his contemporaries at during the rapid-fire round of Karan Johar's Koffee With Karan is doing the rounds on social media. In response to which, fans can't stop lauding Kriti for being honest.
The video, which is from the episode of last year's KWK, sees Kriti Sanon and Kartik Aaryan as the guests. Taking forward his ritual of asking every guest to rank actors based on their acting abilities, KJo could be seen giving options of Kartik Aaryan, Sushant Singh Rajput, Ayushmann Khurrana, Tiger Shroff and Varun Dhawan to Kriti. The Dilwale actor took Sushant's name first, followed by Varun, Kartik, Ayushmann and Tiger. Well, the fact that she was honest enough while next to Kartik Aaryan himself, too, is worth lauding.
Fans were quick to shower love on Kriti for the same. We came across comments like, "She knew Sushant's talent and how hard-working and passionate he is," "Personally Sushant Kriti aur Shraddha, dono ka favourite tha."
Check out the video below:
Kriti Sanon was among the celebrities who was present at Sushant Singh Rajput's funeral. Soon after, taking to her Insta, the actor penned a heartwarming note for her Sush. She wrote, "Sush.. I knew that your brilliant mind was your best friend and your worst enemy.. but it has broken me completely to know that you had a moment in your life where Dying felt easier or better than Living. I so wish you had people around you to get you pass THAT moment, i wish you hadn't pushed the ones who loved you away.. i wish i could have fixed that something which was broken inside you..I couldn't.. I wish so so many things....A part of my heart has gone with you.. and a part will always keep you alive..Never stopped praying for your happiness and never will."
image source: instagram/kritisanon