Sushant Singh Rajput Posted THIS Picture With Rhea Chakraborty In June 2019 But Later Deleted It; See It Here
Sushant Singh Rajput had captured a happy moment with rumoured girlfriend Rhea Chakraborty, his dog Hash and a few other friends. He shared it to his Instagram but later deleted it. Rhea had captioned the pic, "Happiness is a warm gun!"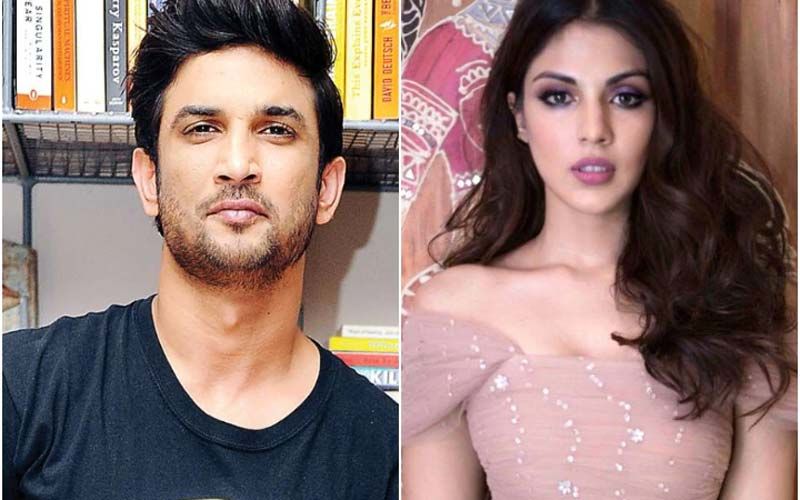 Sushant Singh Rajput ended his life by hanging himself to the ceiling fan in the bedroom of his plush Bandra apartment on June 14. He was all of 34. His tragic suicide has left many questions unanswered. Police have an uphill task of investigating the suicide case, they have interviewed close to 27 people in connection with the case as of now. The probe is still on. Sushant, it is believed had been living in with his rumoured girlfriend Rhea Chakraborty for some time and it was only a few days before he ended his life that Rhea had moved back into her own house, following a small fight with him.
The two seem to be madly in love, while they were together. From celebrating birthdays together to hitting the gym and even taking a small break to the hills, they seemed to enjoy each others' company. One such happy moment was captured by Sushant and shared to his Instagram handle in June 2019. Rhea had reposted the picture with the caption, "Happiness is a warm gun! #rheality gets #rheal #Repost @sushantsinghrajput Picturesque memories :)."
Now, while Sushant deleted the picture from his Instagram handle, Rhea who had reposted it, still has the happy moment framed and captured on her page. How, we wish he could walk out of the frame just this second, with his infectious charm and smile, in place.
Image Source:instagram/rhea_chakraborty/sushantsinghrajput