It's been more than two years since Sushant Singh Rajput left for his heavenly abode. His fans continue to miss him and often share posts paying tribute to the actor. Recently, a video related to SSR has surfaced online and it has made fans heartbroken and emotional. In the viral video, Sushant's car Range Rover was seen parked in his hometown, Bihar. This clip has reminded everyone of the M.S. Dhoni: The Untold Story actor.
Sushant's swanky wheels with the number 4747 was parked at his home in Maldiha in Bihar's Purnea district. Also, a portrait of the late actor with a garland was placed inside the actor. On June 14, 2020, Sushant Singh Rajput was found dead at his home in Bandra. His death was investigated by different probe agencies from various angles but it is yet to find closure. Last year in December, Sushant's death case came into the spotlight after an autopsy staff member claimed that the actor was murdered and there were injury marks on his body. ALSO READ:
'Sushant Singh Rajput Was MURDERED' Autopsy Staff Makes A SHOCKING Claim; Reveals, 'There Were Marks Of Beating On His Body'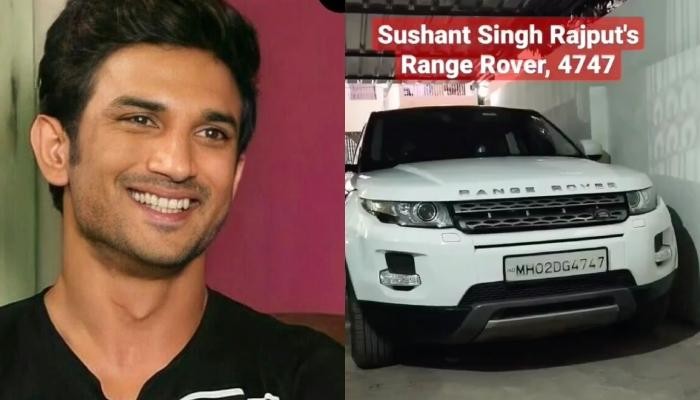 Rupkumar Shah, the mortuary servant who was present in the room that day, revealed that when clothes were removed from Sushant's body, there were marks of beating on the body and there were two or three injury marks on the neck. He was saying, "When Sushant Singh Rajput passed away, we had received five dead bodies in the Cooper Hospital for postmortem. Out of those five bodies, one was a VIP body. When we went to perform a post-mortem, we learnt he was Sushant and there were several marks on his body and two to three marks on his neck as well. The postmortem needed to be recorded but higher authorities were asked to only click pics of the body. Hence, we did that as per their order."

Sushant, 34, was found hanging from a ceiling fan in his apartment in Bandra. His sudden demise left the entire nation shocked and heartbroken.