Sushant Singh Rajput's Ex-Manager Disha Salian's Mother Opens Up, Says 'Please Don't Defame Our Daughter And Take Mileage'
While speaking to AajTak, Sushant Singh Rajput's Ex-Manager Disha Salian's mother urged everyone to not defame her late daughter saying 'They want to kill us by harassing us like this'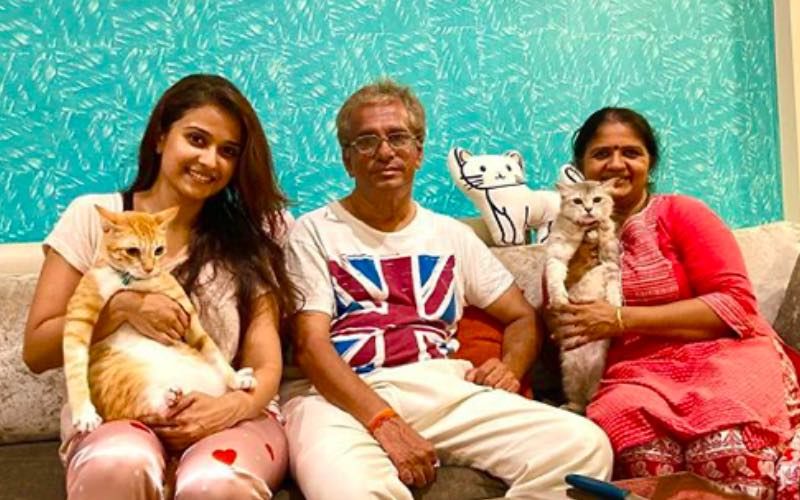 On June 8, Sushant Singh Rajput's ex-manager Disha Salian died by suicide after allegedly jumping off from her building. A week later, the actor passed away after reportedly hanging himself in his Bandra house. However, a lot of reports state that there is some connection between the death of the two. However, Disha's mother made it clear by saying that there's absolutely no connection with each other in an interview with Zee News. Nevertheless, as Sushant's case is getting complicated with each passing day, a few shocking details have been unveiled in the Disha Salian case as well from the past few days. Seeing so many versions of Disha's suicide case and hearing some unknown and shocking aspects of her case, her parents recently spoke on their daughter's death and how her image is being tarnished.
Talking to AajTak, her mother Vasanti Salian asked the media to not defame her late daughter, as she was quoted saying, "Please don't defame our daughter and take mileage. Do not play with her. She was our only child, we lost our only daughter, now they have tarnished her image badly and now after her death, they are after us. They want to kill us by harassing us like this."
Vasanti Salian also said to the new channel, "First, I would request people of India, all in media, social media, YouTube and all others, everything is false. All theories and stories are fake and are just rumours. I lost my only child but now all these media people social media people will murder us. Therefore, I request to stop all this. I request the Supreme Court to stop all this, we are badly suffering because of this. Now we don't have any strength to listen to all these fake news against our daughter."
Image source: Instagram/disha265