Sushant Singh Rajput's Friend Kushal Zaveri Takes A Dig At Sanjana Sanghi: 'Was Expecting A Reply From Her, She Was Quick In Replying Kangana Ranaut'
A few days ago, Sushant Singh Rajput's friend and Pavitra Rishta director Kushal Zaveri had shared that Sushant couldn't sleep as he waited for Dil Bechara co-star Sanjana Sanghi to clear #MeToo allegations. Now, he took a sly dig at her in another post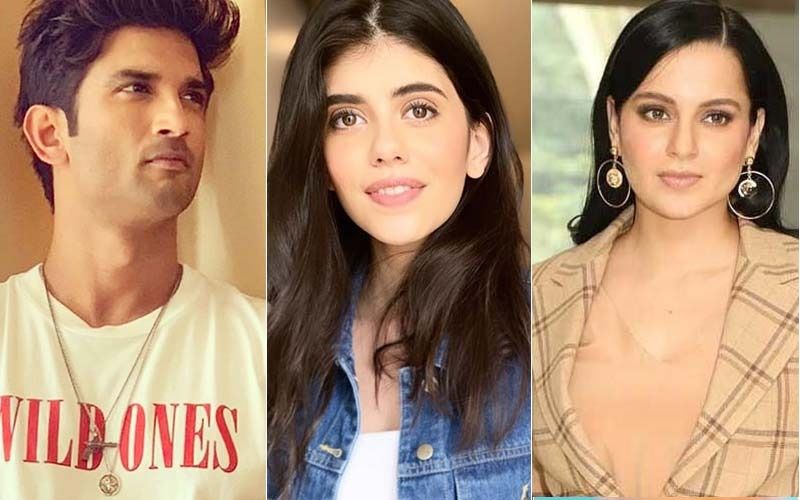 Sushant Singh Rajput's friend and Pavitra Rishta director Kushal Zaveri had shared a post on Instagram a few days ago wherein he stated that it was during the false #MeToo accusations against Sushant Singh Rajput in 2018, that he had seen Sushant most vulnerable. He also shared that Sushant couldn't sleep for 4 nights as he waited for Dil Bechara co-star Sanjana Sanghi to clear the #MeToo allegations. Now, Kushal Zaveri has taken a sly dig at Sanjana as he mentions that he was expecting a reply from her, as she was quick to give one to Kangana Ranaut.
Three days after Kushal Zaveri made the post on social media, revealing how vulnerable Sushant was, now Kushal has shared another note wherein he mentions that he was expecting a reply from Sanjana Sanghi. "Was expecting a reply from Sanjana Sanghi as she was quick in replying to Kangana, I guess she is busy… Let me tell you something about the film… Sushant re-wrote the dialogues of most of the scenes which includes him in the film… Of course with the approval of the director," wrote Kushal in his Instagram post.
For those who aren't aware, Kangana Ranaut's team on social media questioned Sanajan Sanghi about taking her 'own sweet time' to clarify about the false #MeToo allegations leveled against Sushant Singh Rajput.
Reacting to the same, Sanjana Sanghi had said in an interview with Zoom, "I have said more than enough about what happened. Also, I've given a clarification which should have been enough. At that time, it wasn't late, nobody is in authority to decide what's late and what's not. You don't fuel rumours. It is not the responsibility or job to clarify rumours."
Instagram/sanjanasanghi96/sushantsinghrajput