Swara Bhasker, Athiya Shetty DISGUSTED As Locals In Guwahati Kill A Leopard And Carry Its Carcass In Victory March
Swara Bhasker and Athiya Shetty are sickened by yet another gruesome incident of violence against animals. A leopard was killed by a group of people in Guwahati, and a video of locals parading the carcass was going viral on social media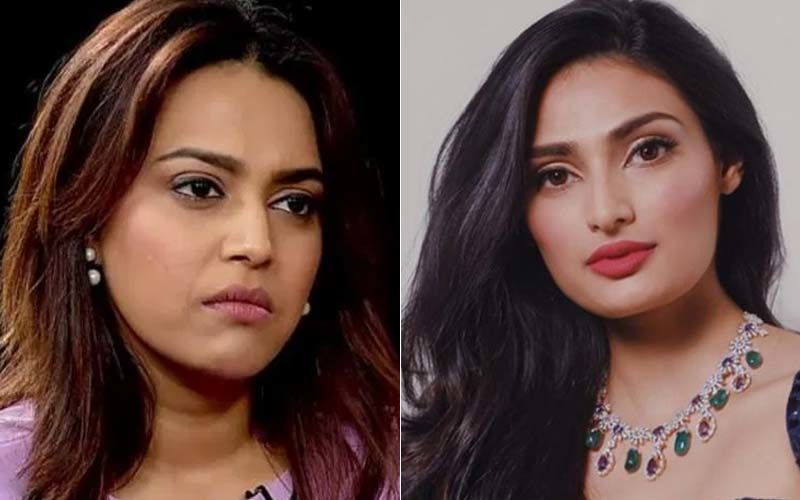 Recently, a few cases of animal cruelty and violence against them have come to light and sparked outrage on social media. In yet another incident, a leopard was killed by a group of people in Guwahati, Assam, and a video of locals parading the carcass was going viral on social media. Swara Bhasker was sickened and horrified by the gruesome killing of the leopard. Athiya Shetty could not believe it either and expressed her disgust on social media.

Before you go ahead, here's a trigger warning- the video has disturbing content, contains violence and cruelty against animals. Swara Bhasker replied to the video, which shows a few locals carrying the dead leopard by its limbs, raising the carcass, and yelling out in victory. She wrote, "Sickening!!!!!" The graphic visuals and the gruesome act of violence against the leopard also disgusted Athiya Shetty. She replied to Swara's post and wrote, "this is absolutely disgusting. omg." A lot of people replied that it was inhumanity at the highest level.
Meanwhile, according to a report in Hindustan Times, five adults and a minor have been arrested in Assam's Guwahati for killing the leopard. The report also mentions that the FIR filed by the police department stated that the animal was killed by the locals around 9:30 am on Sunday in the Kathabari area, and the leopard's teeth were removed after killing.
Image Source: The Chaupal, Instagram/athiyashetty