Swara Bhasker, Dia Mirza Torn Over The Heart-Wrenching Image Of Kashmiri Kid Crying Over His Grandfather's Corpse After Militant Attack In Sopore
Swara Bhasker and Dia Mirza are torn over a heart-wrenching picture which shows a kid sitting on his Grandfather's corpse. The man was reportedly killed in the crossfire during a militant attack in Jammu and Kashmir's Sopore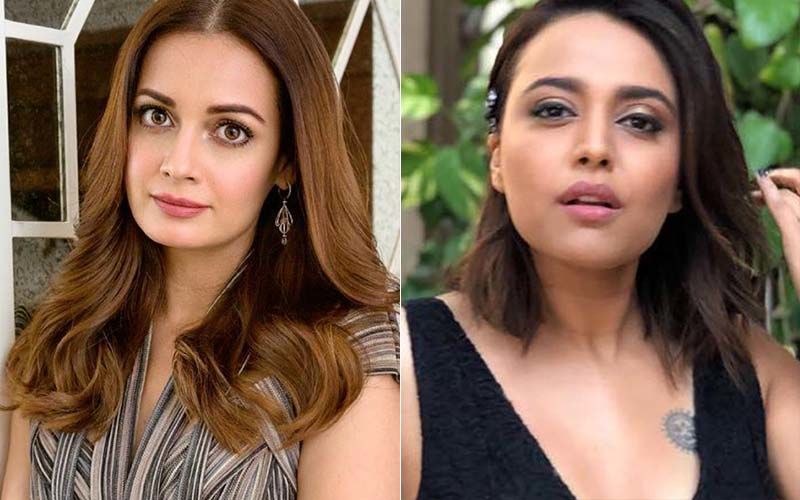 A heart-wrenching picture of a little kid sitting on the dead body of his grandfather who was reportedly killed in the crossfire during a militant attack in Jammu and Kashmir's Sopore, has left Netizens crushed. The picture went viral on social media, and people are left in jitters. As per reports, one personnel of the Central Reserve Police Force (CRPF) and a civilian were killed in the militant attack, while three other CRPF personnel were injured in the attack. Swara Bhasker and Dia Mirza were torn after seeing the viral image of the kid sitting over his grandfather's corpse.
Swara Bhasker took to her Twitter, and wrote, "That image of the little boy and his grandfather's corpse! #Kashmir," along with sad emojis. Dia Mirza was also heartbroken over it, and while replying to a user's tweet about the viral picture, Dia Mirza wrote, "Empathy is not selective. We either have it or we don't. No child should ever have to endure the pain and horror this child has." The kid was rescued during the attack, and was picked up by the army and police personnel, who were seen attending to him after the trauma.
Another viral video on social media showed the boy weeping in the police van, while the officials offered him biscuits and chocolates.
That image of the little boy and his grandfather's corpse! 😢😢😢😢😢😢😢😢😢😢😢 #Kashmir

— Swara Bhasker (@ReallySwara) July 1, 2020
Empathy is not selective. We either have it or we don't. No child should ever have to endure the pain and horror this child has. Stop the politics and you have my support. With or without a placard. https://t.co/detSyHVWrL

— Dia Mirza (@deespeak) July 1, 2020
Image Source: Instagram/reallyswara/diamirzaofficial