Taapsee Pannu REACTS To Violence In Bigg Boss 13: Why Are People Enjoying It? It's Not Fun If It Happens To Us
The recently released trailer of Taapsee Pannu starrer Thappad that centers on chauvinism and violence in relationships was praised by many. Now, the actress has opened up about the violence shown in shows like Bigg Boss, which have huge popularity and following among masses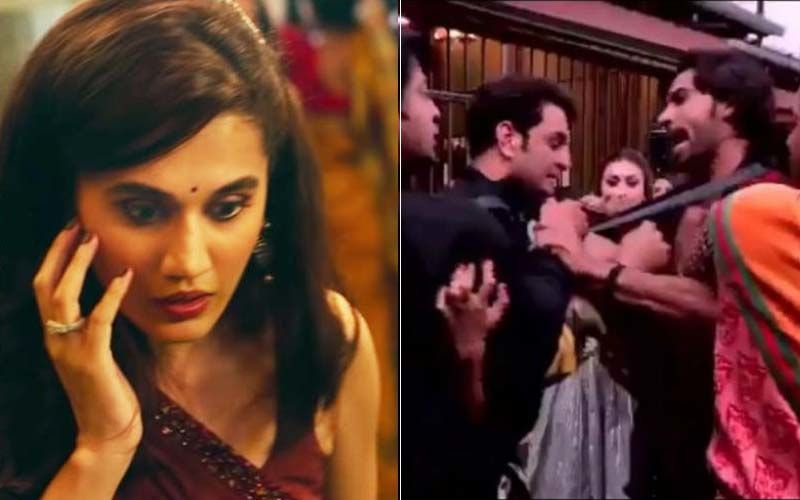 The hard-hitting trailer of Taapsee Pannu starrer Thappad recently released and instantly gained a lot of attention. Not only were people all praise for Taapsee's acting chops, but they also lauded the topic tackled by the filmmakers. Thappad centres on chauvinism and violence in a relationship, and the trailer shows Taapsee wanting a divorce after her husband slaps him at a house party. Now, Taapsee Pannu has opened up about the violence shown in shows like Bigg Boss, which have huge popularity and following among masses.
While talking to Bollywood Life, Taapsee said that there are all types of people and the social conditioning that people have been living with for hundreds of years will not change with just one film. Instead, she said that it is about letting those hundreds of years of conditioning slowly change. Talking about the violence on shows, she questioned, "Why are people enjoying this kind of violence? It's not fun. If it happens to us, we don't find it to be fun. It's entertainment for us only if it happens to others. So, we need to turn the tables and see what if we were standing there and it was happening to us. Then only will our opinions start changing. It'll take a long time, but someone has to start doing it, you know. I just can't leave it just because the masses are actually following something that is against my beliefs. That doesn't mean I won't put my beliefs out there."
ALSO READ: Taapsee Pannu: 'Thappad Is A Tight Slap To Kabir Singh? No Way! Do We Make Films To Slap One Another?'- EXCLUSIVE
Taapsee Pannu starrer Thappad also stars Dia Miraz, Pavail Gulati, Ram Kapoor, Tanvi Azmi. It is produced by Anubhav Sinha and Bhushan Kumar and is scheduled to release on February 28, 2020.
Image Source: Instagram/taapsee, YouTube/T-Series