Taapsee Pannu's Film Receives Same Treatment As Deepika Padukone's Chhapaak; #BoycottThappad Trends On Twitter
Taapsee Pannu's film Thappad is going to make it to the theatres this Friday. However, it has got in trouble as netizens are trending #BoycottThappad on social media. It is because of Taapsee's participation in an anti-CAA rally that took place in Mumbai.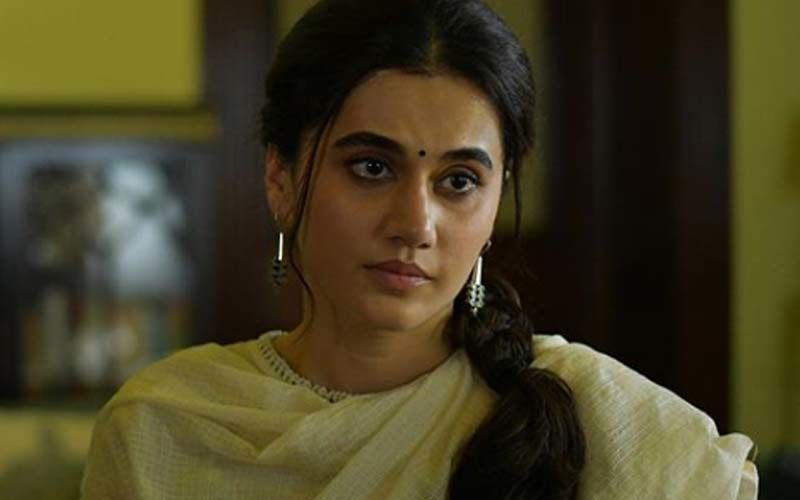 Taapsee Pannu's upcoming film Thappad is to set to spread awareness about domestic violence that women go through on several levels. While the film has received good reviews from the critics, it seems to have got in trouble with those supporting CAA. Before the film makes it to the theatres, netizens are trending #BoycotThappad on social media. It is because of Taapsee's participation in an anti-CAA rally that took place at Carter Road, Mumbai. Taapsee along with other Bollywood stars like Anurag Kashyap, Dia Mirza and others had taken part in a non-violent protest opposing the Citizenship Amendment Act.
On Twitter, #BoycottThappad has taken over with netizens slamming the actress and her move. A user wrote, "The producer,director Abhinav Sinha & actor Tapsee actor of movie #Thappad & brazen #UrbanNaxals They abuse our democratically elected PM & HM day&night.थप्पड़ फिल्म को थप्पड़ मार देना! #बायकाट_थप्पड़ TIME2TEACH LESSON #boycottthappad #boycottthappad." Another user wrote, "First Deepika now tapsee, bollywood repeat it again. They use national issues for the promotion of their movies. They have to understand the sensitivity of the issue. #ShameOnBollywood #boycottthappad."
Earlier, in an interview with IANS, Taapsee had stated, "I haven't expressed my views on CAA because I haven't studied about it. But the visuals which I saw in Jamia, I didn't feel those were pleasant. I felt really sad when I saw the videos where students were talking about their plight. I feel something big has happened or something big is going to happen."
#boycottthappad
Am against domestic violence.
But
Boycotttthappad because I want to hurt the makers of this film who spread false news of CAA being against any indian citizen.

— Bulbul sharma m. (@bulbulsharma_m) February 26, 2020
This scene reminds us of Deepika Padukone's last film, Chappak, that had received similar treatment on social media. People had called for a ban on the film as Deepika Padukone had visited the JNU campus to stand in solidarity with the students who were injured.
Image Source: Instagram/taapsee