Taimur Ali Khan Screams 'NO PHOTOS' To The Paparazzi As He Arrives For A Pre-Birthday Bash With Mom Kareena Kapoor Khan - VIDEO
Taimur Ali Khan seems to be done with the paparazzi, watch THIS video of him shouting 'no photos' before arriving at his pre-birthday bash with Kareena Kapoor Khan.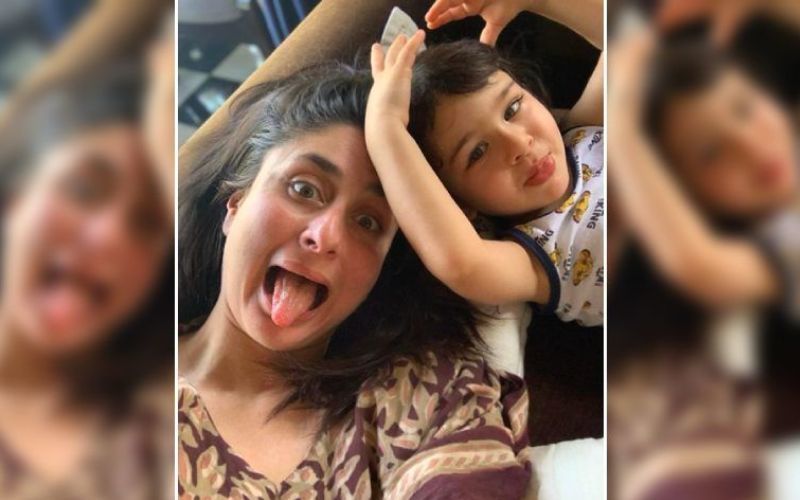 The smallest Prince of Pataudi and son to Saif Ali Khan - Kareena Kapoor Khan, Taimur, has a fan following of his own. Right from ruling our social media feeds to being constantly chased by the paparazzi; little Tim seems to be enjoying stardom from a very young age. However, it looks like he isn't very happy with the same anymore. A recent video of Taimur Ali Khan asking the photographers to not to click him has surfaced on social media and it's every bit adorable.
The clip sees Taimur Ali Khan arriving with mom Kareena Kapoor Khan, perhaps for the former's pre-birthday bash. Unsurprisingly, Tim got down to several flashes of cameras on his face. However, he didn't seem to be in the mood of entertaining his pap friends. Tim quickly shouted 'no photos' as he made his way towards the building's entrance. Mom-to-be Kareena Kapoor Khan, who looked gorgeous in a blue dress, tried to distract him and smiled at the paparazzi. Well, Tim is all set to celebrate his 4th birthday on December 20, 2020, but it looks like the celebrations have come early for him!
Check out the video below:
In an exclusive conversation with us, Tim's grandmother and veteran actress Sharmila Tagore expressed concern over all the limelight that the munchkin receives. She said, "I must confess I'm worried about him a bit. We in this family have all had our share of media attention. They place you on a pedestal and then suddenly drop you. At the moment Taimur is not affected because he's too young to understand what's going on. But later when he's older and if the attention is taken away he might get affected. So we are a little concerned. But as Sara said, what can we do about it? Frankly, without the media, we are not alive in today's day and age."
Image source: Instagram/ kareenakapoorkhan