Taj Mahal Hotel's Employee Ronald D'Mello Who Served Alia Bhatt And Ranbir Kapoor With Much Love Passes Away Due To Coronavirus
Taj Mahal Hotel's Wasabi restaurant's employee Ronald D'Mello is no more. He had tested positive for Coronavirus. Alia Bhatt and Ranbir Kapoor were among the regular patrons of this restaurant. The lady mourned his death on social media.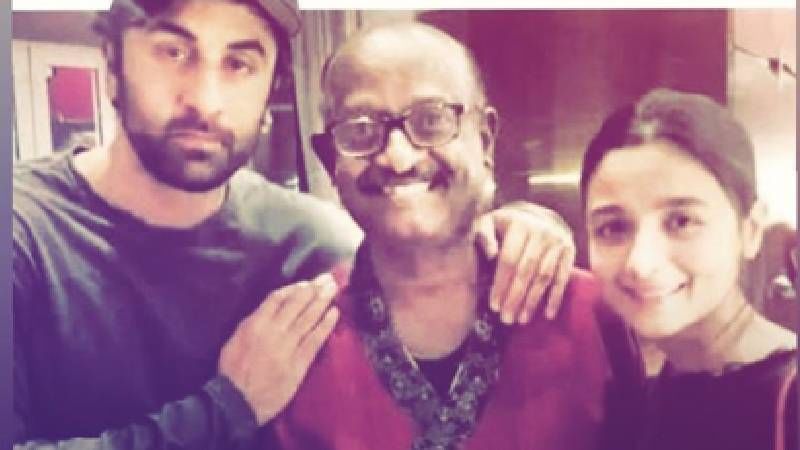 Coronavirus is rapidly spreading and taking the lives of many across the world. In India, a lot of lives have been lost due to this virus. The recent one is that of the Taj Mahal hotel's Wasabi restaurant's employee Ronald D'Mello. Restaurateur and patron Gauri Devidayal shared about his demise on social media and soon the lovers of this restaurant poured in their condolences. Many Bollywood stars too have been big fans of Ronald. Among others, Ranbir Kapoor and Alia Bhatt were among the regulars who visited Wasabi and were greeted by Ronald with a big smile. The news of his demise has left Alia Bhatt heartbroken.
The Raazi actress took to Instagram to mourn his death. Sharing a picture of her and Ranbir Kapoor posing with Ronald D'Mello, she wrote, "Heart broken to hear about the demise of Ronald Dmello..He truly truly was one the kindest most warm human beings, a true professional and one of the best in his field..Had the privelage to be served by him a number of times..He would always come up and ask about your day..This picture was taken on his last day of work as he was retiring! May his soul rest in peace! (sic)".
Earlier, The Bombay Canteen's Co-Owner, Chef Floyd Cardoz breathed this last in a hospital in New York after being diagnosed with Coronavirus.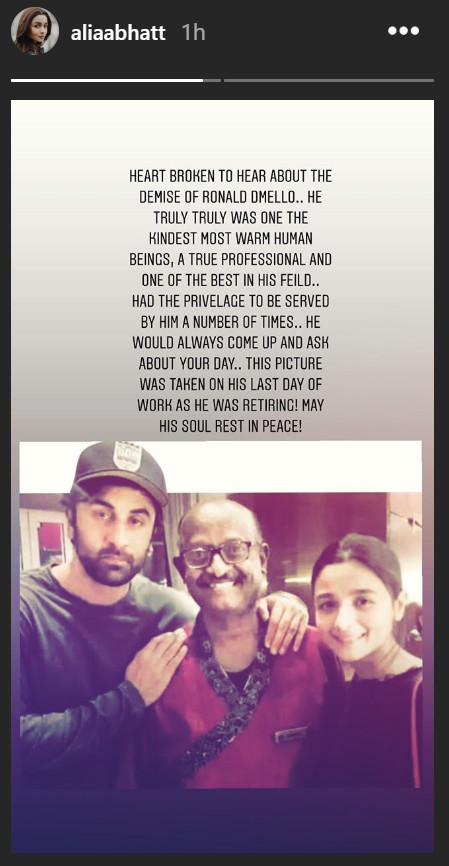 Image Source: Instagram/aliaabhatt