The Showman celebrated his 70th birthday on Saturday. SpotboyE.com caught up with him for a quick chat. Excerpts:

You have turned 70. How does it feel?
I feel 35 and I have 35 years of experience. You get the math? I'm a child, I am experienced and mature alright but I've never thought of myself as an aged person. I have always been surrounded by youngsters. My heroines have all been 21-year-olds (smiles). I have directed 19 films. 14 of them have been blockbusters. Is this a bad track record? I think I have answered your question.

Can we rewind?
Sure.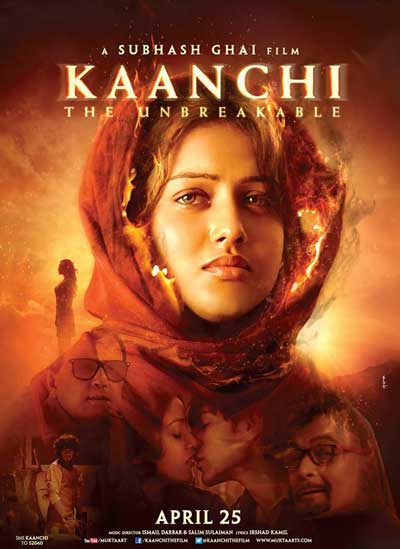 Do you regret making Kaanchi?
I don't feel the need to talk about the past. I don't dwell on it ever. You wont see my film posters/awards around me. I live in the present and look forward to the future.

Still, what went wrong with Kaanchi?
Kanchi is my unfortunate child. I put in the same hard work and dedication that I put in all my films. But the impending court case against my Academy (Whistling Woods) went against the film. The case took away a lot of my time. While I connected with the film physically, I couldn't give it my soul. After a certain point, I knew that the film may not work- but I didn't pull back.

What's next from the Mukta stable?
I want to make a film that rakes in Rs 500 crore.

Is Salman Khan a part of this plan, courtesy the fact that you are penning a film (Garjan) starring him?
Salman has committed to work with me but we not in a hurry.

So, have you thought whom you want to cast in your next?
I am not telling you my wishlist.

Why?
Stars have chamchas who colour their thoughts and drive their minds. They get unsolicited advice of not to work with filmmakers whose last film didn't do well at the ticket windows. Aur stars kaan ke kachche hote hain. They get carried away. Ashutosh Gowariker is a case in point. He delivered two consecutive flops before Lagaan. That Aamir Khan didn't go by that and they made history is a different story. But didn't stars run away from him when his Khelenge Hum Jee Jaan Se tanked? The man took five years to find a star (Hrithik Roshan) for his next film (Mohenjo-Daro). Our artistes are so insecure.

Buzz is, you plan to make a film with Jackie's son Tiger...
If and when I find the right script for him.

What went wrong with the Sarbjit Singh biopic?
Indo-Pak relations have not improved. I am not destined to make a film in that space. Its happened thrice to me. I planned Shikhar with Shah Rukh Khan and Jackie Shroff but it didn't take off, so I made Pardes. Then I had to abandon Motherland with Shah Rukh, Dilip Kumar and Amitabh Bachchan. And now, the Sarbjit biopic.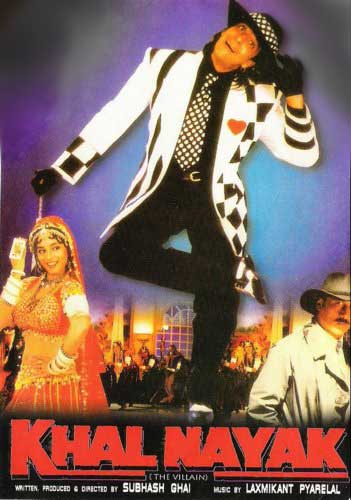 Your Sanjay Dutt starrer Khalnayak is hot in the remake rights market...
Sanjay Leela Bhansali and Karan Johar are two of the many producers who are hounding me for its remake rights.

Who will you give it to?
Maybe the one who pays the most.

Isn't Bhansali chasing you for the rights of the Choli ke peeche kya hai? song as well?
An African group sent us a $10000 cheque because they had used the 'kukuku' from the song. I found them more honest than our Indian fraternity that steals shamlessly (pauses) Bhansali hasn't approached me for the song alone. Its for the film. And why not? He'll make choli ke peeche better than I. Choli ghagre, wohi to sabse achche banata hain. His sense of aesthetics is better than mine. I would love to give him the remake rights of Khalnayak 2 because I'm confident about him as a filmmaker. He will enhance the story if he ever takes it up.

But the buzz, which is getting louder by the day, is that it is you who is planning to make Khalnayak 2 with Sanjay Dutt after he completes his jail term?
Sanju is a part of my Mukta Arts family. To say that I will make Khalnayak 2...(pauses) Lets put it this way: I'll make a film for Sanju which gives me what Khalnayak gave him. That doesn't mean it will be called Khalnayak 2.

Is your sympathy for Dutt driving you to make a film for him?
Sanju will be a free guy when he comes out. Why would he need sympathy?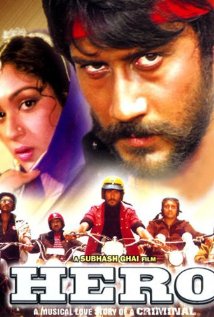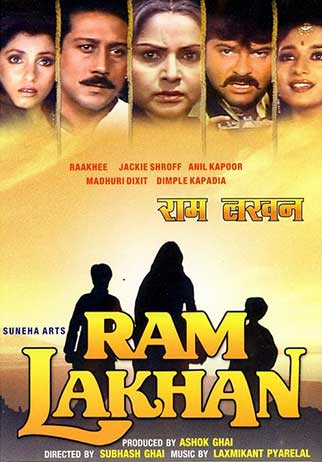 There are whispers that you are selling the remake rights of your films because you are in a financial duress. For example, Hero and Ram Lakhan...
When you need money, you have to dissolve old investments. The previous government asked me to cough up Rs 12 crore in the Whistling Woods imbroglio. There is no shame or stigma attached to breaking your old investments to see you through on a rainy day. Its only in a financial crunch that you'd sell something close to your heart. Its a wise step. Now, I can make more cult films whose rights can be sold in 2050! The industry loves me but I wish it had contributed monetarily to salvage my condition. It helps more than just talking about it.