Throwback To When Shah Rukh Khan Especially Rolled Out The Carpet For Late Dilip Kumar And Saira Banu At An Awards Night- Watch
We recently stumbled upon a throwback video where Shah Rukh Khan is seen rolling down the carpet for late Dilip Kapoor and Saira Banu at an award function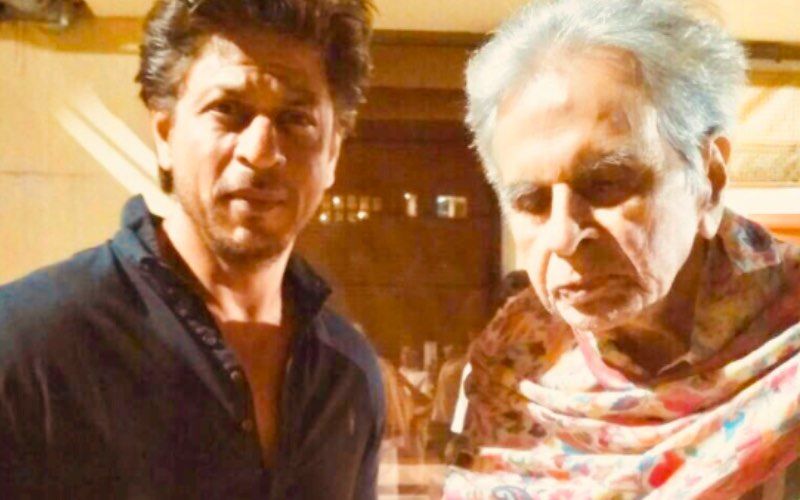 One of the iconic actors of the Indian film industry, Dilip Kumar passed away on July 7, leaving everyone teary-eyed. The fans along with the film fraternity have been mourning his death as they all lost a legendary actor who aced and redefined method acting in Hindi cinema. After the tragic demise, fans have been sharing some heartfelt eulogies on social media. Among them, we have also come across plenty of throwback pictures and videos of Dilip Saab that will surely leave your eyes misty.
Having said that, we stumbled upon an old video where Shah Rukh Khan is seen rolling down the carpet for late Dilip Kapoor and Saira Banu at an award function. In the small clip, we see SRK, wearing a white Indian attire, rolling down the red carpet for the late actor to enter the stage with his wife Saira Banu. As he came on the stage, audiences got up from their chairs in his honour while he gave a warm hug to Khan. We get to see a glimpse of the late Yash Raj Chopra as well in the video.
In another video, which is the continuation of the same event, Shah Rukh asked him the quality which he made all his films so enduring, long-lasting and wonderful.
A dignified Dilip said, "Sheer good luck, perhaps, a lot of hard work, honesty, togetherness, fellowship, and above all, yes, no actor can be bigger than the substance which he portrays... I mean the character, the story, the screenplay. For any good or enduring performance, Shah Rukh (holds the younger actor's hand) you have to have a good story, good character equations, sound conflict, and enough of an opportunity for you to then wade through it. Then you have substance to deal with, not just shadows."
Image source: Twitter/ TheDilipKumar