Bollywood filmmaker Mahesh Bhatt is a well-known face in the industry. He has many hit and blockbuster movies to his credit. Apart from his brilliant direction skills, Bhatt often makes headlines for controversial reasons. Back in 2011, Pakistani actress Meera had alleged that her 'godfather' and 'mentor' Mahesh was possessive of her. Not just that she also accused him of slapping and physically abusing her. Meera made her Bollywood debut with Mahesh's directorial 'Nazar' opposite Ashmit Patel.
Speaking with Times of India in Karachi, the actress made some shocking revelations against the director. Meera claimed that because of Mahesh Bhatt she had to leave Bollywood and when she tried to come back, he did not even allow her to return. She was quoted saying, "Working with Bollywood was a great experience. I got a lot of love from the Indian audience. But the journey of Bollywood was not easy for me. There were many difficulties but I did not give up. In the early days Bollywood was completely new to me. I didn't know anyone in Mumbai except Mahesh Bhatt. It took a long time to get to know people. Mahesh Bhatt introduced me to the industry. I used to respect Mahesh ji a lot. He was my mentor and mentor. I will also give the credit of my success to him.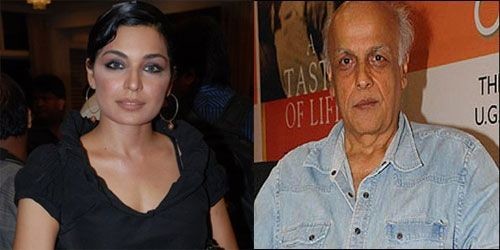 Talking about the time when Bhatt slapped her, she revealed "I got offers from many famous directors like Ram Gopal Varma, Mani Ratnam, Subhash Ghai who wanted to work with me. But Mahesh Bhatt did not want me to work with anyone other than him. One night I met Subhash Ghai. When I told this to Mahesh ji, he got very angry, shouted at me, and slapped me two-three times."

Meera also alleged that Mahesh used to call her his 'special one' and told her she was like 'worship' to him. However, the filmmaker had denied all such allegations and called Meera 'bizarre'. Mahesh Bhatt also opined that Meera was a vulnerable person who was going through a vulnerable phase back then.
Image Source: Google