Tiger Shroff's First Look of Heropanti 2 Sharing Uncanny Resemblance with Baaghi 3, Activates Trolls
Ouch! This shouldn't have happened. Actor Tiger Shroff's first look of his next Heropanti 2 made its way to the internet today. However, its uncanny resemblance with the actor's look from Baaghi 3 attracted a lot of trolls. While some poked fun at the actor for having similar expressions some called it a copy of Keanu Reeves' movie John Wick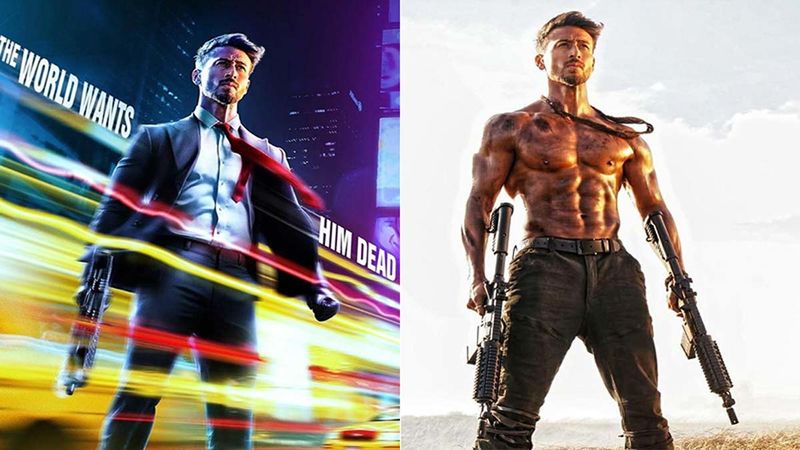 Fans of Tiger Shroff were in for treat today morning, as the maker of his next Heropanti 2 dropped the first look of him on the social networking site. Debuting with Heropanti in Bollywood opposite Kriti Sanon, this flick has finally got its sequel in 2020. The first installment of action drama had released in 2014. As soon as the poster was out while his fans went go gaga over him, few trolled the makers and actor for his suited avatar for merely being a reused image of the actor himself from his upcoming movie Baaghi 3.
The first look of Heropanti 2 has Tiger Shroff all suited with an intense expression on his face. The elements which are similar in both Baaghi 3 and Heropanti 2's poster is actor's body language and his expression. Thus, getting the trolls activated taking a jibe at the actor. Sharing a collage of the actor from Baaghi 3 and Heropanti 2's first look, one of the Twitter users wrote, "Did they just re-use the same picture to make heropantis 2 poster? Rolling on the floor laughingFace with tears of joy #Heropanti2 #Baaghi3 @iTIGERSHROFF#TigerShroff"
what happened next doesn't need any explanation. Many such comments poured in, targeting the actor.
I mean look closely, lighting is same on the face, facial hairs are same, guns look similar, cloths on the new poster looks fake. They just made a concept poster I think since shooting and all are not started

— Abhishek (@AbhishekGoel287) February 28, 2020
It's gonna be a copy of John wick I bet

— Shaneel chandra (@Shaneelchandra2) February 28, 2020
Image Source: Instagram/tigerjackieshroff