TIPS Headhoncho And Filmmaker Ramesh Taurani DEMANDS Answers From Mumbai Police Over Fake Vaccination Racket That Hit Bollywood- Details Inside
Filmmaker Ramesh Taurani had organised a vaccinations drive for 356 employees of his TIPS production house but looks like it was a target of the fake vaccination drive racket that has recently hit Mumbai.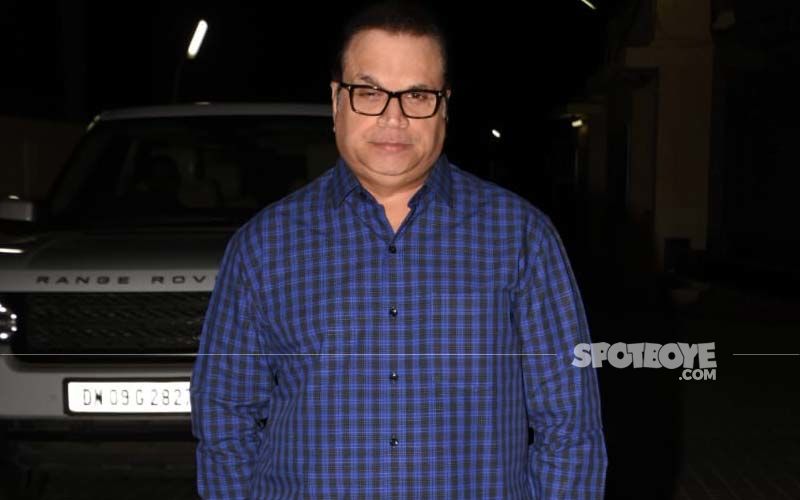 While Mumbai's COVID-19 vaccination racket is making headlines for a few days now, one of Bollywood's biggest production houses TIPS also sees itself embroiled in the controversy. TIPS' head honcho and filmmaker Ramesh Turani has revealed that his company also conducted a vaccination drive for 356 of its employees but haven't received their certificates yet.
Turani sometime back to his Instagram account and gave details about their fake vaccination encounter. He posted, "We @tips @tipsfilmsofficial did two vaccination drives on 29th May and 3rd June respectively. 356 people including myself, our staff, film crew and workers were vaccinated in this drive. We were informed that our certificates would take a few days to reflect. When my office people contacted Mr Rajesh Pandey he said it will come in by this Saturday."
He further added, "Now we know he's been absconding. We paid ₹1200/- per dose plus GST. And more than the monetary loss, we are now worried about what was given to us. Have we been vaccinated with Covishield or simply given a water shot?! We are urgently awaiting answers on this matter. Mumbai police is investigating the case and we are hopeful for clarity soon..#fakevaccation"
This came to light after a vaccination racket hit Mumbai's residential complex in Kandivali. Not just TIPS, another production house called Matchbox Pictures too had got his 150 employees vaccinated by SP events but received their certificates quite late. Taurani organised the vaccination camp for his employees on May 30 and June 3, 2021; however, the staff is yet to receive their certificate.



Image source: SpotboyE archives