UNWANTED, DISTASTEFUL CONTROVERSIES In Lockdown: Sonakshi Sinha-Mukesh Khanna, Mahhi Vij-Mahira Sharma, Vicky Kaushal-Katrina Kaif, Ajaz Khan-FB Post, Anita Raaj-Visitors- EXCLUSIVE
It has been all happening out there, but a lot of it is UNWANTED and DISTASTEFUL. Let's run across at least FIVE such instances which were strictly avoidable in the present stressful scenario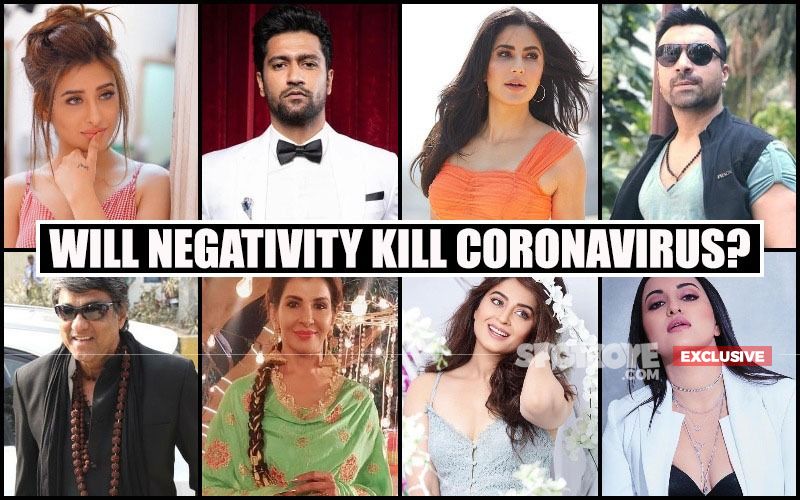 Can't we at least keep quiet in such gloomy times? Is there a need to open our mouths and vomit whatever we want? Is publicity on social media so important? Serious questions these- and it is for everyone who hasn't come out from the habit of condemning people- a serious ailment that we have developed.
So, while I observed quite a few distasteful comments made across all spheres of life, at least 5 stand out that should have been avoided.
No:5 on my list is VICKY KAUSHAL-KATRINA KAIF. Social media named Vicky Kaushal as the actor who stepped out during the lockdown to visit Katrina Kaif, when cops pulled him for breaking rules. The actor soon enough posted his clarification on Twitter and wrote, "There are baseless rumours suggesting that I broke the lockdown and got pulled up by the cops. I've not stepped out of my house since the lockdown started. I request people not to heed the rumours. @MumbaiPolice."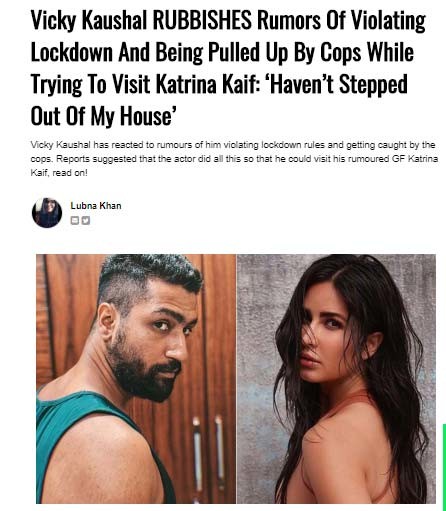 No:4 on my list is MAHHI VIJ-MAHIRA SHARMA. When Mahhi Vij's husband Jay Bhanushali tweeted something to the effect that helping the needy should not be put on social media, Paras and Mahira strongly felt that they were pointing fingers at them. And then, a war of words began- direct and indirect both.


No:3 on my list is AJAZ KHAN-FACEBOOK POST. Ajaz got bail today. He was arrested for posting an objectionable video that could allegedly incite and divide people. This man loves to be in trouble, but couldn't he have kept his desire aside for at least few more days?


No:2 on my list is ANITA RAAJ-VISITORS. The video which I brought to you an hour or two back, is so not done. Mr Sunil Hingorani, have you tuned in? And just a quick question: As you are a doctor sir and it was a medical emergency that your wife said in her defence after the cops visited your building, wouldn't it have been more prudent for you to go over to their house?


No:1 on my list is MUKESH KHANNA-SONAKSHI. If my father has written a book on cricket, do I need to know every answer to a question related to the game? Certainly not. Then Mukesh Khanna, why should Sonakshi know all the answers to the questions from Ramayan just because her father's building is called Ramayan, her dad's name is Shatrughan and her brothers are called Luv and Kush?