Vidya Balan Says No One Will Know What Prompted Sushant Singh Rajput To Take Such Step; Wants People To 'Let Him Rest In Peace Now'
Shakuntala star Vidya Balan feels that no one knows what drove Sushant Singh Rajput to take his life and that people should let him rest in peace.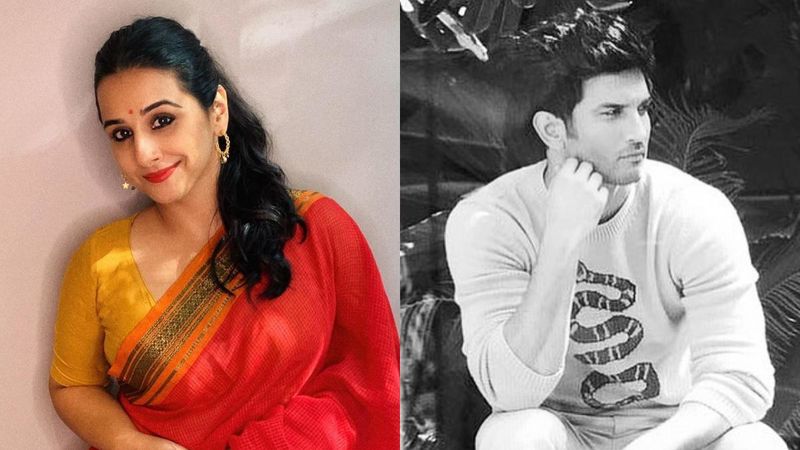 From a very long time, Sushant Singh Rajput's sudden and tragic demise has been the talk of the town. It was on June 14 that the Kai Po Che actor hung himself to death after reportedly suffering from depression. The police investigation on his death is underway. Fans, however, have been demanding a CBI probe as they think it was a planned murder instead. Ever since then, the internet has been buzzing with several hashtags for the same. Sushant's death has left the entire Bollywood industry in shock. Now, Vidya Balan, in an interview with
Cinema Express
, has reacted to the Kedarnath actor's demise.
Vidya Balan emphasises on the importance of mental health by saying that there should be no shame in accepting or feeling that a person can't get through a difficult phase in their life, all by him/her. As for Sushant's death, Vidya says how there has been a rise in conversations surrounding outsiders, insiders and nepotism. However, Vidya says how no one knows what made Sushant took such a severe step and that, probably, no one will ever know now. The Shakuntala actor said that the least people can do for him is letting him rest in peace now.
Further, the actress stated how she feels that speculating on Sushant's tragic demise is absolutely disrespectful and people should refrain from coming to 'judgements' about the vulnerable phase of his life during his final days. Lastly, she urged people to show some respect for the late actor.
Speaking about her own struggles, she revealed, "I've been through ups and downs and I've had all sorts of experiences in the industry. I am not saying nepotism does not exist, but I didn't let that stand in my way. That said, everyone is different. It's a tumultuous time and it really helps to talk to someone."
image source: instagram/balanvidya, sushantsinghrajput