Virat Kohli And Anushka Sharma's Throwback Five-Course Dinner Menu Is A Mouth-Watering Treat; It's All About Vegan Pho And Seasonal Veggies Like Ponkh
As both Virat Kohli and Anushka Sharma love their veggies, take a look at the time when the couple enjoyed a five-course vegetarian dinner menu which is a nothing but a treat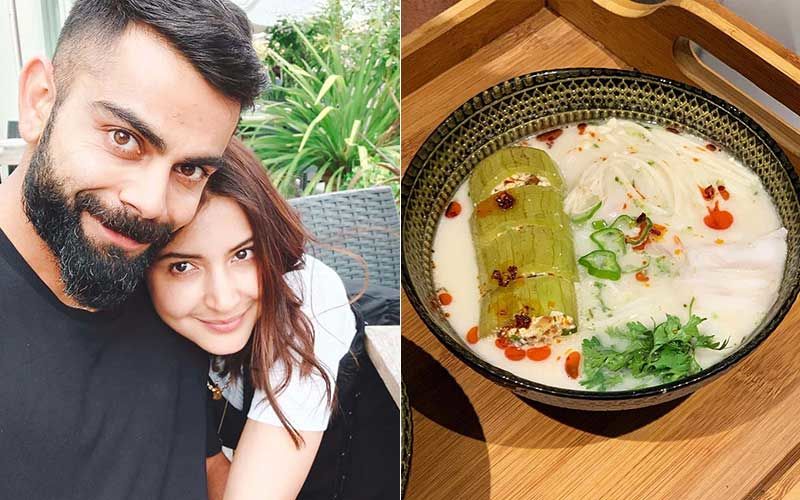 Indian cricket team skipper Virat Kohli and wife-actress Anushka Sharma are currently enjoying their quarantine break and trying their best to make the most out of it by spending some time with family, at home. The couple always love enjoying a good meal and pictures from their vacations prove just that. As both Virat and Anushka love their veggies, take a look at the time when the couple enjoyed a five-course vegetarian dinner menu which looks like nothing but a mouth-watering treat.
On Instagram, celebrity chef Harsh Dixit shared a string of throwback pictures from Anushka Sharma and Virat Kohli's dinner. Sharing the picture, Harsh wrote, "#Throwback to last year when I cooked a 5 course all vegetarian dinner for @anushkasharma & @virat.kohli This by far has been one of the most cherished memory in my career as a #PrivateChef." As the celebrity chef mentioned how he cooked a 5 course all vegetarian dinner for the lovely couple, he revealed that it was by far one of his most cherished memory in his career as a private chef.
Talking about the night, Chef Harsh mentioned that Virat and Anushka's 5 course dinner menu highlighted some of the freshest seasonal vegetables at the time like gonghura (roselle) leaves, toor dana (pigeon peas), green chickpeas, and Ponkh (tender green Jowar kernels), some names many of us have never come across. The chef added that the menu also included a lot Dimsums, and revealed how he served Virat Kohli and Anushka Sharma his take on a Vegan Pho which is with a stuffed and smoked snake gourd (padwal). The pictures shared from the night prove the couple enjoyed the meal as clean plates returned to the kitchen.
Image source: Instagram/ Virat Kohli, Harsh Dixit