WHAT? Ashutosh Gowariker Did NOT Like 'Kabhi Khushi Kabhie Gham', Karan Johar Was 'Disappointed' Learning This
Karan Johar, in an old interview, mentioned that Ashutosh Gowariker called him to tell that he did not like Kabhi Khushi Kabhie Gham at the preview screening in 2001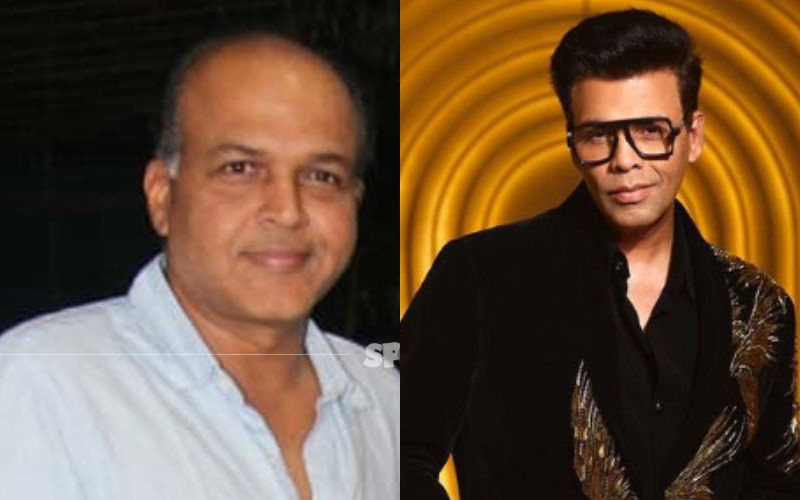 Karan Johar is one of the most powerful personalities in the film industry who dons many hats as a director, writer, and producer. His 2001 film Kabhi Khushi Kabhie Gham, a family drama was loved by the masses. People loved the film and its character Poo has become a pop culture reference. However, one of the ace directors didn't like the film and express his disappointment towards KJo with a straight face.
Yes, you read right!
Karan Johar, in an old interview with Komal Nahta, shared an anecdote when Ashutosh Gowariker called him after watching the film at a preview screening and told him that he did not like the film as it had no story, a day before the release of the film. He even mentioned that he was shattered after answering the phone call.
Johar was quoted saying, "It was the year of Lagaan. It was also the year of Dil Chahta Hai, the year of Chandni Bar, of Gadar. It was a defining year in Hindi cinema. And I was vulnerable at that time, it was a Rs 51 crore film, which is equivalent to Rs 150 crore now. It was humungous, the expectations, the fear, the anxiety, the insecurity."
He continued, "I picked up the phone with a great amount of excitement. He said, 'Karan, where are you? I just saw your film! I didn't like it at all'. I thought the earth below me would open up and I would jump right in. I said, 'Oh, you didn't like it?' He said, 'Not at all!' I asked, 'Nothing worked for you?' He said, 'No, I was so disappointed. I loved your first film, and this one had no story…' I asked about the screenplay, and he said, 'No, that didn't work for me'. I thought I was going to collapse."
The 'My Name Is Khan' director stated that after this incident he has never tried to do this to another filmmaker. Also, the preview screening is a day before the release of the film and anointing can be done in a day, so why let down another filmmaker's morale? He even mentioned that a few years later he again got a call from the 'Mohenjo Daro' director and he admitted that he was wrong about the film.
Image Source: Instagram