Ace dancer-actor Nora Fatehi recently recorded her statement in connection to an Rs. 215 crore money laundering case involving conman Sukesh Chandrasekhar. Fatehi and Jacqueline Fernandez have recorded their statements to Delhi's Patiala House Court and mentioned they were coned by Sukesh. Reportedly, Nora in her statement claimed that the conman promised her a big house on agreeing to be his girlfriend. Nora even said she did not know about Sukesh she thought him to be a worker at a company.
As reported by India Today, Nora Fatehi said in a statement, "Many actresses are dying to be taken care of by Sukesh. Initially, I did not know who Sukesh was. Later, I thought he used to work at a company called LS Corporation. I neither had any personal contact nor did I ever have any conversations with him. I had no clue about this and I never met him. The only time I saw him was when the ED confronted me with him at its office."
On the other hand, Jacqueline alleged that the conman has ruined her life and career. In the statement, she said he played with her emotions.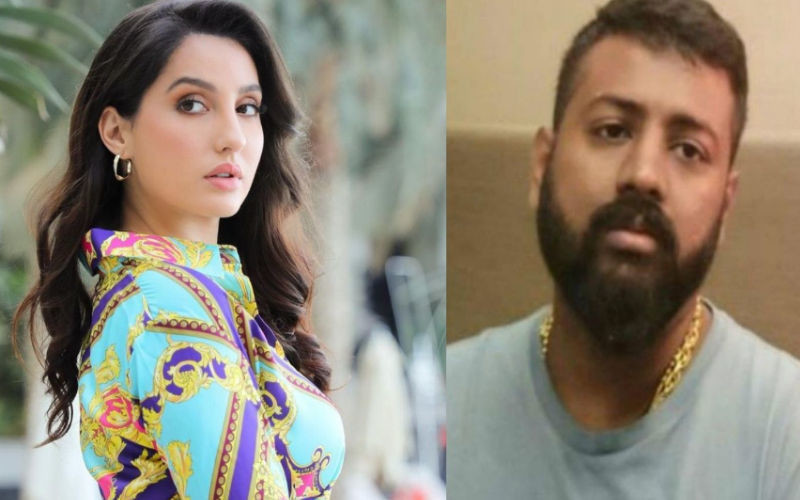 Fernandez added, "He introduced himself as the owner of Sun TV and claimed J Jayalalitha was his aunt. Chandrashekhar said he was a big fan, and said I should do films in South India too, and as the owner of Sun TV, they had many projects lined up. We should try to work together in south Indian movies. He never mentioned he was calling from jail or that he was in jail. He used to call from one corner with a curtain and a sofa in the background."

For the uninitiated, Sukesh is currently in jail. He was accused of cheating various people, including high-profile politicians and individuals such as former Fortis Healthcare promoter Shivinder Mohan Singh's wife Aditi Singh.