WHAT! Gangster Lawrence Bishnoi Says He Wants Public Apology From Salman Khan And His Father Or Else 'Bishnois Will Kill Them'-Report
A new statement has been released by gangster Lawrence Bishnoi claiming that he will forgive Salman Khan only after he issues a public apology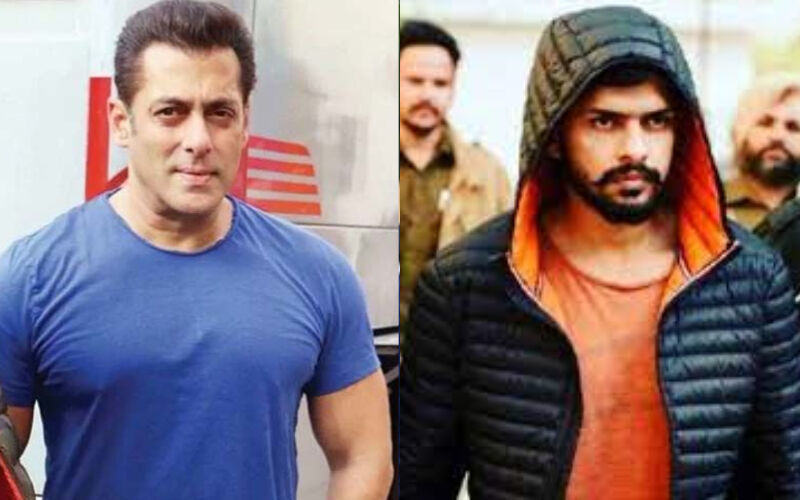 The assassination of famous Punjabi singer Sidhu Moosewala by gangster Lawrence Bishnoi shocked everyone. During his interrogation, he reportedly claimed that his next target was Bollywood Superstar Salman Khan for killing blackbuck. After this, Salman's security was beefed up. Now in a recent statement, Lawrence Bishnoi has stated that he and his community will only forgive Salman and his father Salim Khan after they issue a public apology. The statement has been released by Delhi Police on 10 July after interrogating Bishnoi.
According to special commissioner HGS Dhaliwal, Lawrence Bishnoi said that both Salman and his father Salim Khan have to issue an apology to their community in Jambaji temple only then he would reconsider his decision not to kill Salman Khan. According to Hindustan Times, the commissioner was quoted as saying, "During interrogation, he candidly said that since the Bishnois consider the blackbuck to be the reincarnation of their religious guru, Bhagwan Jambeshwar also known as Jambaji, acquittal or punishment from the court will not be the last verdict for him. He also said the actor and his father either tender public apology in Jambaji temple or the Bishnois will kill them." ALSO READ:
Salman Khan Death Threat: Lawrence Bishnoi Bought Rifle Worth Rs 4 Lakh To Murder The Actor; Jailed Gangster Made Two Plans To Kill Him-Report
This statement comes after Salman's lawyer Hastimal Saraswat received a death threat letter from the Bishnoi community. The letter reads, 'The enemy's friend is our enemy. We will not spare anyone, not even your family members. You will meet the same fate as Moose Wala, soon.'

For the unversed, on May 29 this year famous Punjabi singer and Congress leader Sidhu Moosewala was mercilessly killed in Jawaharke village of Mansa district, a day after the Punjab Police withdrew his security. Reportedly, more than 30 rounds of bullets were fired on the car Sidhu was driving. He was cremated at his native village Moosa in Punjab's Mansa district amid chants of 'Satnam Waheguru'.
Image Source: Instagram