WHAT?! Nora Fatehi Files Defamation Case Against Jacqueline Fernandez In ₹ 200 Crore Extortion Case! Accuses Sri Lankan Diva Of Making False Statements-REPORTS
Nora and Jacqueline have been pitted against each other in a high-octane case for their involvement with conman Sukesh Chandrasekhar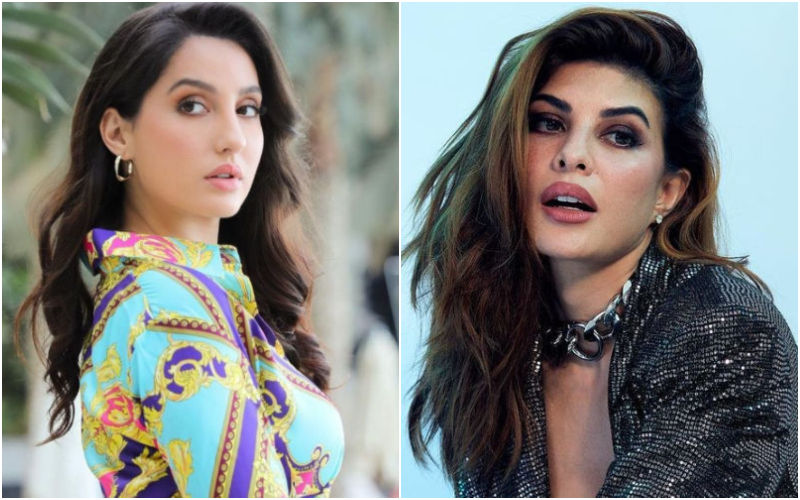 Bollywood star Nora Fatehi has filed a defamation case against actor Jacqueline Fernandez, alleging that the latter made defamatory allegations against her for malicious reasons.

For those unversed, the two have been pitted against each other in a high-octane case for their involvement in the 200cr money laundering case with conman Sukesh Chandrasekhar. Well, this has seemingly caused a rift between the two actors and they have turned their back on each other.
According to Nora, Jacqueline sought to criminally defame her in order to destroy her career to further her own interests, since they are both working in the same industry and have similar backgrounds, amongst other reasons, reported Latestly.
She also accused the media organizations of 'carrying forward and circulating' Jacqueline's remarks. He also claimed that her rival actor and the media organisations "were acting in connivance with each other".
"A conspiracy by the accused No. 1 (Jacqueline Fernandez) to ensure the financial, social, and personal downfall of the complainant was hatched, and enacted by the said action," she has said in the petition filed through her lawyer.
"Her rapidly progressing career quite obviously has threatened her rivals who are unable to compete with her on a fair footing," the petition said.
It added, "It has started to become evident that the aforementioned rivals being unable to compete with the complainant fairly in the industry have started to try and tarnish her reputation which would cause her loss of work and hence would open up greener pastures for her rivals in the industry."
The remark was linked to the ₹200 crore extortion case being probed by central agencies. So far both the actors have been summoned by probe agencies and Ms Fernandez is named as an accused in the case after it was revealed that she received expensive gifts from the conman. Ms Fatehi has also received gifts from Sukesh, another NDTV report suggests.
However, Nora denied the reports of receiving any gifts from conman Sukesh after she emerged from the Enforcement Directorate office after recording her statement.
Image Source: Instagram