Soumik Sen has long been fascinated with the phenomenon that was Kishore Kumar. And he gave the legendary singer a fitting tribute when he penned a biopic on him, which will be directed by Anurag Basu and feature Ranbir Kapoor.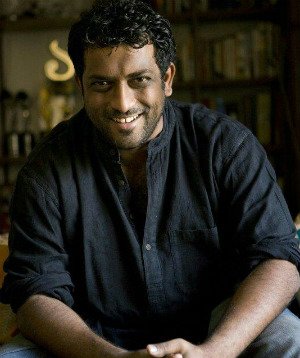 Image Source: twitter/basuanurag
On Kishore's 28th death anniversary on October 13, SpotboyE spoke to Soumik who is eagerly waiting for the film to go on floors. After all, it has been almost two years since the project was announced. While the singer's family raised their objections against the film at first, recently Anurag announced that they had given a go ahead. But there was another glitch - Ranbir's dates.
So while the film is yet to take off, Soumik hasn't given up hope. He told SpotboyE, "It has been about six years now since I wrote the script for his biopic. I eagerly await it and I don't say this because I've penned it. His is a story that must be told on celluloid purely because of the kind of life he's led - ups and downs, romances, marriages, the numerous emotions he experienced along the way and the way he suddenly bid farewell to the world when he was still at his peak."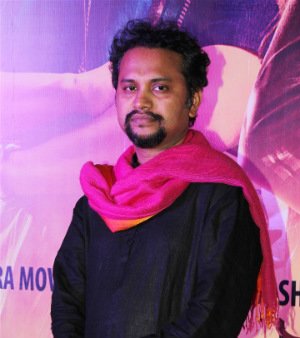 Image Source: gallery.indiaeveryday
When asked if he was disillusioned by the constant troubles plaguing the film, he said, "No, not at all. Anurag Basu and Ranbir Kapoor as a team are extremely passionate about the singer. I'm sure Ranbir will do a fabulous job of the character whenever the film is made."
How can you talk about a biopic on Kishore without talking about the singer himself? Naturally, the conversation steered towards the man behind the golden voice. "Kishore was a genius and an incomparable house of talent. He was a maverick with several layers to his personality," added Soumik.
The Gulaab Gang director admitted to being in awe of him ever since he first heard a Kishore song - the title track of Muqaddar Ka Sikandar.
From Ek Ladki Bheegi Bhaagi Si to Roop Tera Mastana, Soumik knows the trivia behind each song. Reminiscing about the only Kishore concert he had ever attended, he said, "In 1986, Amitabh Bachchan, RD Burman and he were in Kolkata for a stage show. My cousins were itching to take a photo with Mr. Bachchan. I met RD Burman through one of my uncles. Today, I'm left with a desire to reach out to Kishore and it will remain unfulfilled because he died a year later. I remember I didn't attend school for two days mourning his demise. It was a personal loss for me because he was my icon and his music had grown over me over the years."
Image Source: facebook/RanbirkapoorRK1 ,twitter/basuanurag