'We will pay the rentals of all single screens in India and run the film in those theatres as long as we want'. That's the word emanating from Rajshri Productions and Fox Star Studios who have handed over the distribution assignment of their upcoming film Prem Ratan Dhan Payo (hits theatres on November 12) to Shringar Films.
And what exactly does this mean? A source points out: This means that if a single screen wants to pull the film down in Week 2 or even later, it simply cannot because it has signed an undertaking which gives them their rental fare but restricts them to shut their lights on Prem Ratan. Rajshri used to adopt this policy in their heydays of Hum Aapke Hain Koun by running their film in only one or two theatres in Mumbai, now they plan to do it with every single screen. Shringar Films has been told to talk to the exhibitors about this.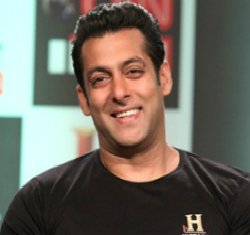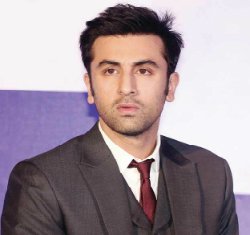 Image Source: imgarcade & india forums
Is Rajshri not confident of Prem Ratan, we asked? "They are super confident. The buzz in the trade about Prem Ratan is immense. It could well turn out to be the biggest grosser in the history of Indian cinema," the source continues.
So then, why make the exhibitors sign the undertaking? Explains a distributor (on condition of anonymity) who is aware of the Prem Ratan strategy, "Certain theatre owners are not too keen on running any film for more than two weeks; they get very excited looking at new films and firmly believe that a fresh project will pull in more people than a film which is running in Week 3, 4 and 5 would. Wouldn't Prem Ratan makers want to avoid such a situation if their film is doing fairly well? Single screen exhibition all over India makes up for 20-30 per cent of a movie's collection."
And what about the theatres which drop on Prem Ratan's collections in Week 2? Adds the distributor, "Rajshri will stop paying their rentals and free them from the undertaking because it wouldn't serve them either."
But will every single screen owner sign such an undertaking? SpotboyE has it that those who don't adhere to these rules, will have to pay a big price - they will not be able to screen Prem Ratan at all. And who wants to lose out on a Salman starrer?
When contacted, owner of Gaiety-Galaxy-Gemini Manoj Desai, who is always on the other side of the fence, did not not retaliate this time. "I will toe the line if they agree to pay my rentals," and then quickly added, "Of course, I would like to read their terms and conditions in detail before I sign on the dotted line."
If implemented, and if we go by Rajshri's record with Salman (Maine Pyar Kiya, Hum Aapke Hain Koun, Hum Saath Saath Hain), this strategy by Prem Ratan makers, which is now a talking point in the trade, may affect other films in line too.
The film that may be first hit in the process is Tamasha, which releases two weeks after Prem Ratan on November 27. Says another distributor, "How badly this strategy hampers Tamasha would depend on how many theatre owners would want the Imtiaz Ali film to replace Prem Ratan for them, and they would be allowed to do that if and only if they're doing badly on Prem Ratan."
The stage is set with a Salman Khan board saying: Do it my way! We wonder how the Tamasha star, Salman's ex Katrina Kaif's current boyfriend Ranbir Kapoor, would feel about this.
Despite a text message, Shringar Films chose not to respond.
Thumbnail Image Source: jantakareporter & evokerock