Wonderwoman Gal Gadot Hosts A Birthday Dinner For Ali Fazal In London; Sings Happy Birthday For Him- VIDEO
Ali Fazal turned a year older and to celebrate his birthday, his Death On The Nile co-star Gal Gadot hosted a sweet birthday dinner for him! Check out the video where she can be seen singing Happy Birthday for the actor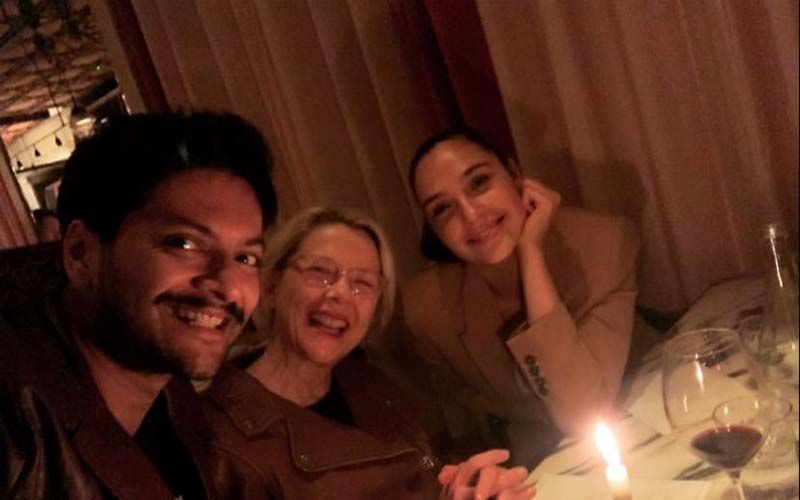 Ali Fazal who will soon be seen alongside Gal Gadot in the latest adaptation of Agatha Christie's book Death on the Nile being directed by Kenneth Branagh celebrated his birthday with much love and admiration around him last evening. Apart from all the warmth he received from his friends and family back home in India, the actor who's currently far away in London was in for a sweet birthday surprise dinner courtesy his co-star, Gal Gadot. He took to social media posting an image with Gal Gadot and his another co-star Anette Benning and wrote a rather humbling and sweet note thanking them for a wonderful birthday.
Sharing pictures and video on his Instagram handle, Ali Fazal wrote, "And the Birthday ended on a sweet and very co incidental plan manifested at this cute little place with some of my wonderful co actors #annettebening @gal_gadot . Thanks for that video Gal, i literally blew the light out of that frame. Also with me was maah dear friend aditya desai and sonali cozied up in a booth near the fire." He further also thanked allhis fans and friends who wished him on his birthday and also gave his fans a message. He wrote, ". I wish everyone wisdom in these dark times - words are often thrown about like shredded paper and so i ask of you to stop and ponder on the ones you use in lets say one day. They can change the world . I kid you not. My two bits. HAVE A GREAT OCTOBER . (I mean i'll stil post its just.. sounded like a nice end so oct isnt over ) bye." Take a look at he pictures and video here:
ALSO READ: Ali Fazal Begins Prep For His Next Hollywood Project Death On The Nile With Wonder Woman Gal Gadot
The big news of Ali Fazal being roped in to play the lead opposite Gal Gadot in Kenneth Branagh's upcoming directorial Death On The Nile took the Internet by storm. Fans of the actor were really excited to see this collaboration along with Wonderwoman Gal Gadot.
Image Source: Instagram/alifazal9