Zaira Wasim Deletes Her Instagram And Twitter Accounts After Receiving Severe Backlash On The Controversial Locust Tweet
Zaira Wasim recently shared a tweet that allegedly justifies locust attacks and floods in India, quoting a Quran verse. But after receiving a lot of flak, the Dangal actress deletes Instagram and Twitter accounts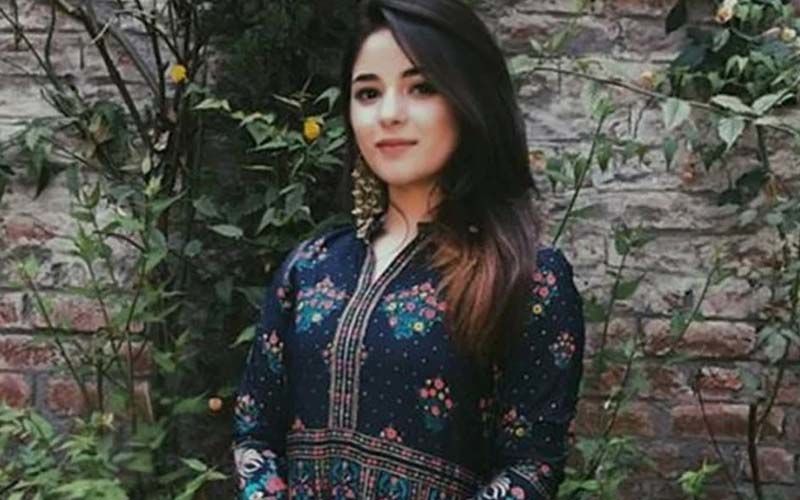 Ever since she played the role of the younger version of Geeta Phogat in Aamir Khan's blockbuster film, Dangal, Zaira Wasim soon became everyone's favourite and cheered her as she was one powerhouse of talent. The actress won numerous accolades including a Filmfare Award and a National Film Award for Best Supporting Actress for Dangal. Wasim was also honoured with the National Child Award for Exceptional Achievement. She then went on to feature in Secret Superstar and The Sky Is Pink. But to everyone's surprise, in July 2019, Wasim decided to quit Bollywood for good.
Zaira Wasim's announcement on her "disassociation" from the field of acting, saying she was not happy with the line of work as it interfered with her faith and religion, created quite a stir in the media. She even deleted all the pictures from her social media handles and only used to share Quran verses or quotes on her handles. Recently, she shared a tweet that allegedly justifies locust attacks and floods in India by quoting a Quran verse. The tweet, however, read, "So We sent upon them the flood and locusts and lice and frogs and blood: Signs openly self-explained: but they were steeped in arrogance- a people given to sin -Qur'an 7:133" But the controversial tweet received a lot of flak from the netizens which compelled her to delete the post soon after. Now, the Dangal actress has left Instagram and Twitter platforms. Yes, she had deleted both her accounts.
Meanwhile, Zaira Wasim was last seen in Shonali Bose's The Sky Is Pink where she played the Aisha – a daughter to Priyanka Chopra and Farhan Akhtar. The film which was released in October 2019 was loved by all emotionally but did not fare well at the box-office.
Image source: Instagram/ zairawasim._officiall