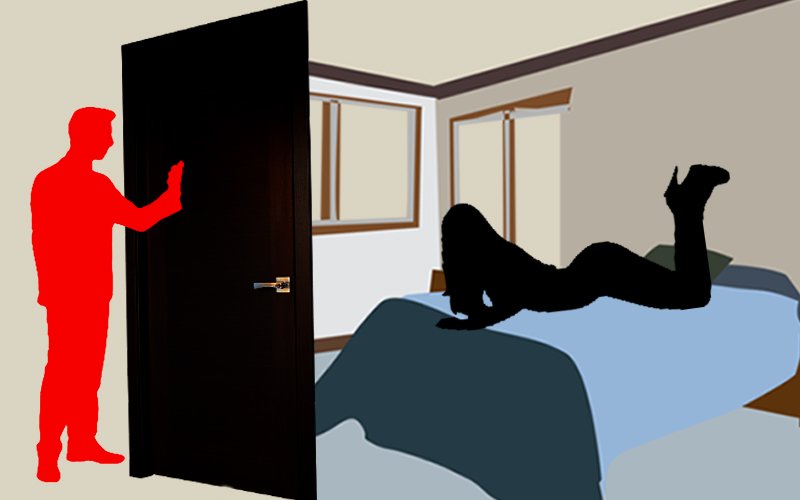 A bizarre incident happened, few days ago when a married actress had just retired for the night with her husband. Their doorbell was ringing and a top star had come to meet the master of the house.

The actress, who was inappropriately dressed in her bedroom, did not bother to come out. After all, it was past midnight, and she justifiably didn't feel the need to say 'Hello'. Moreover, the good-looking star had come to meet her husband and not her.

Suddenly, the lady was shaken up by some loud banging on her door. Thankfully, the bedroom was locked from inside and the star did not barge in. You see, he was in an inebriated state. He kept shouting his name aloud to make the lady aware that who their midnight guest was.

And then?

And then, the master of the house spent some uncomfortable moments pacing the floor as the star continued banging.

So yeah the banging continued and so did the pacing--- but the lady did not give in. She just didn't feel like getting up to change from whatever she was wearing, and that's that!

Manners, where are you?