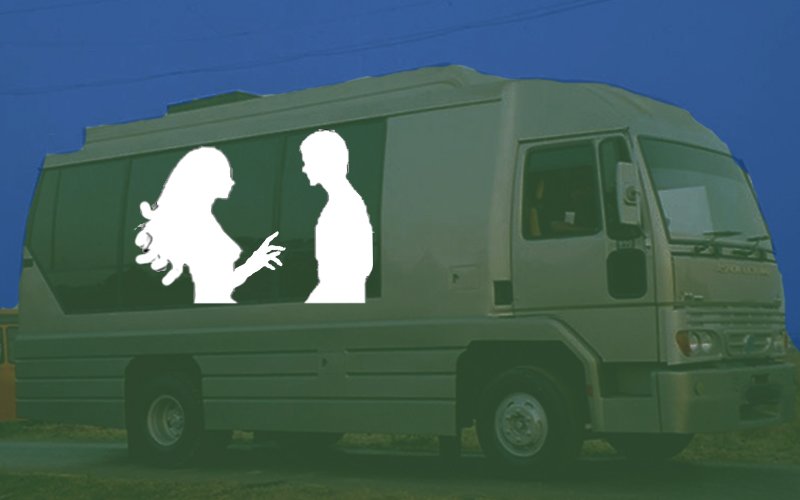 Your browser does not support the video tag.
In earlier days, vanity vans were infamous for Bollywood actors' rendezvous. The meaty gossip in tabloids and Bollywood magazines wrote secretly about the stars and their personal meetings inside their vanity vans.

But with time, maybe the culture faded away...ah, did it? You would think otherwise after reading our piece.

SpotboyE.com has got to know about one such secret meeting which took place between a Bollywood actress and her boyfriend (who is also an actor) in the heroine's vanity van.

This actress, who has made a decent headway in her career, was shooting for a film recently in Mumbai. Just like any other day, the crew of the film was present on the sets doing their bit, when the actress walked in, leaving the crew surprised. Why, you ask?

Well, wouldn't you be if we tell you that an actress landed up on her film's set the day her shift was not scheduled? That's right! The actress was not required on that particular day as her scenes were not lined up, which is why everyone started asking why was she there.

Just as she walked in, the actress straight away went inside her vanity van. A few minutes later, her boyfriend landed on the sets as well. Obviously, he also rushed to the actress' vanity van. Both of them locked themselves inside the van for 8 long hours.

When the director of the film learnt that his actress has reported to the shoot on a day she was not supposed to, he headed towards her vanity van to check if there is some sort of miscommunication or confusion- only to find out that her boyfriend is inside the van too.

After spending some quality time together, the duo came out of the van and walked towards their respective cars and drove off.