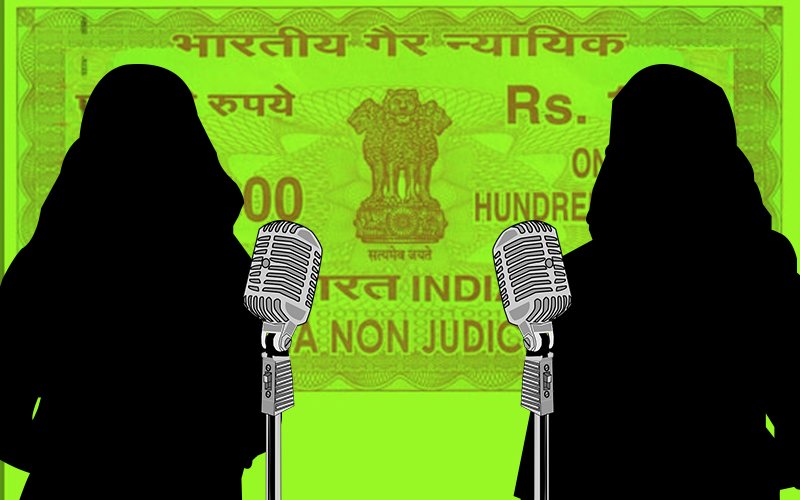 Your browser does not support the video tag.
They say, money is power and this sibling of a renowned singer seems to have understood that well.
The sisters in question (both singers) are on good terms but the younger one's decision to move in with the elder sibling -- who stays in a plush apartment – recently has sent a number of tongues wagging.
The younger sister is well aware that the elder one is unmarried and thus, does not have a hier. Under such circumstances, she is hoping to clinch the property, which is why not only has she moved in, but has also been controlling her movements. She keeps a hawk's eye on who the sister meets and talks to.
Consider this for example. A few days ago a senior journalist called on the landline to confirm a story about the prolific elder sister. The younger sister, who was in no mood to cooperate, told the journalist that she wasn't available and that he should call up later.
However, despite repeated attempts, the journalist couldn't get in touch with the elder sister. Sometimes the phone would go unanswered, while on a few occasions, the younger one would repeat the same story.
As luck would have it, the journalist finally got an opportunity to meet the elder sister in person and narrated the entire incident to her.
She was shocked and couldn't believe that the message wasn't passed on because she was available the entire time.
This is just one of the numerous times that the younger sister has interfered in the elder one's professional life.
The other siblings and relatives are aware of the entire scenario but haven't raised an objection till now.
The situation seems to have come straight out of a Hindi film. Isn't it?