Black Panther 2 FIRST REVIEW: Wakanda Forever Is Worthy Of A Tribute To Chadwick Boseman; THIS Rollercoaster Is An Epic Sequel Not Worth Missing!
Directed by Ryan Coogler, Black Panther: Wakanda Forever stars Tenoch Huerta, Letitia Wright, Angela Bassett, Dominique Thorne and more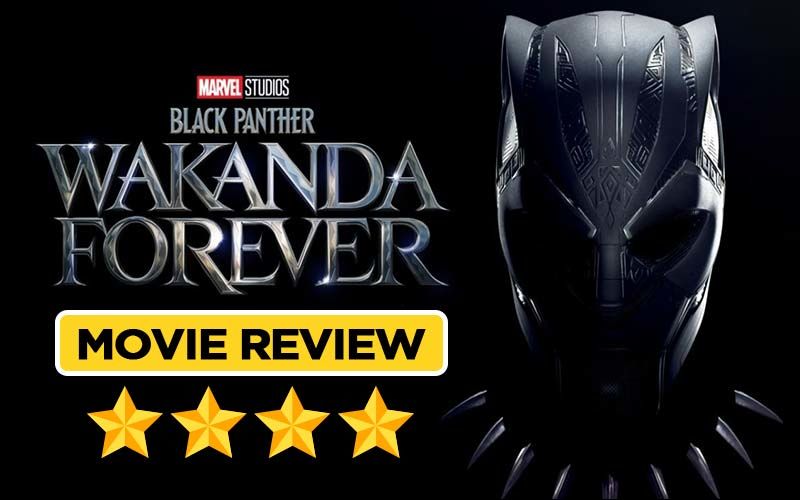 Marvel has finally shown us sci-fi is the one genre that is yet to be explored to its complete potential. The Black Panther franchise has once again soared the standards high for Marvel and the film seems to have emerged glorious for the audience.

Full of excitement, nostalgia, sadness, and grief (yes that is one part Marvel fans have to live with for the rest of their lives as the last few films have been considerable, heartbreaking) and it is nothing short of a roller coaster ride for all the fans! To sum it up in one sentence:
Chadwick Boseman would be proud of Black Panther: Wakanda Forever!
Black Panther: Wakanda Forever details the aftermath of King T'Challa's death as Wakandans strive for survival amid the rising tensions in the country. As they strive to keep the Americans at arm's length from the Vibraniam, the heroes - Queen Ramonda, Shuri, M'Baku, Okoye and the Dora Milaje, have to unite and fight to protect their nation from intervening world powers and the Talokan tribe.
The multi-layered film starts off with a tribute to the late Chadwick Boseman's Black Panther and it just couldn't get any better. Apart from being a visual spectacle, the chilling scene leaves you numb and the silence just consumes you!
But, that's not it! The film quickly picks up the pace and you are knocked with some of the most epic fight sequences which leave you wanting for more. Marvel definitely does it a superhero's entry and leaves your eyes glued to the screen!
Interestingly, apart from the action sequences Wakanda Forever gave justice to all its characters. Right from Okoye to Queen Ramonda, Ryan Coogler leveraged all his characters setting the right tone and equation with the audience.
Honestly, Angela Bassett, Letitia Wright, Dominique Thorne and others have done an impeccable job, but maybe iron heart and Black Panther should have gotten more screen time. It wouldn't hurt to see their camaraderie bloom on screen. Also, the latter should have been introduced a bit earlier in the film as it would have been fun to see Shuri take over the mantel a bit longer.
But, that's all right! It all came together quite well and there's nothing to be disappointed, as the film looks excellent on the big screen. Nevertheless, the film looks really good even without Chadwick (yes, that's a really controversial statement), well cheers to the director for making it worthwhile!
Ratings - 4/5 (****)
Image Source: SpotboyE