It's terribly boring from the first reel of the second half. Chuck Russell (director) doesn't know how to take Junglee forward in Vidyut Jammwal's quest of revenge and so the movie practically ends at the halfway mark. So you star squirming in your seat right after the interval, no matter if your plex has served you non-soggy popcorn for a change.
First half? Not bad. Quite okay. Chuck sets up the story well, but the premise is so thin that apparently he didn't know how to add meat. The bad news for Vidyut is that he is more likeable before he gets enraged at his father's death, he may not like this because he propagates himself in the media with shirtless pictures as one of the biggest action heroes. And once he sets himself loose and goes after the goons, or should we say he becomes junglee--- it's a case of 'Pray, what's happening?'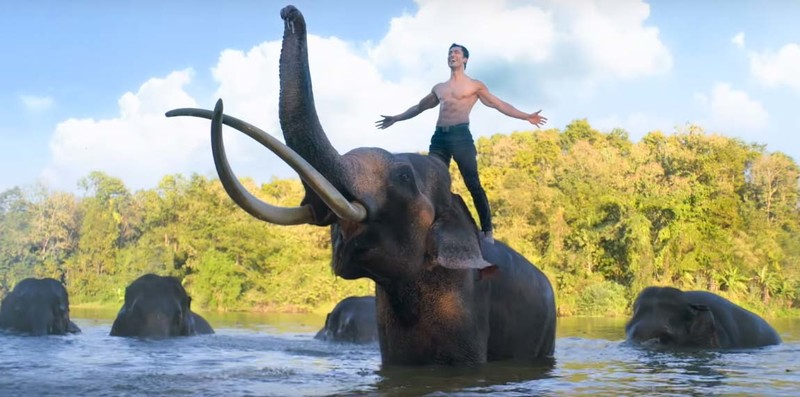 Vidyut Jammwal In Junglee
The girls, Asha Bhat and Pooja Sawant have enough screen presence but you don't seem to feel for them. They don't give anything to the story, so much so that you don't find them in any predicament where you wonder 'what will happen to them, next?' There's Akshay Oberoi too (remember him?) and there's nothing much to talk about him, sorry.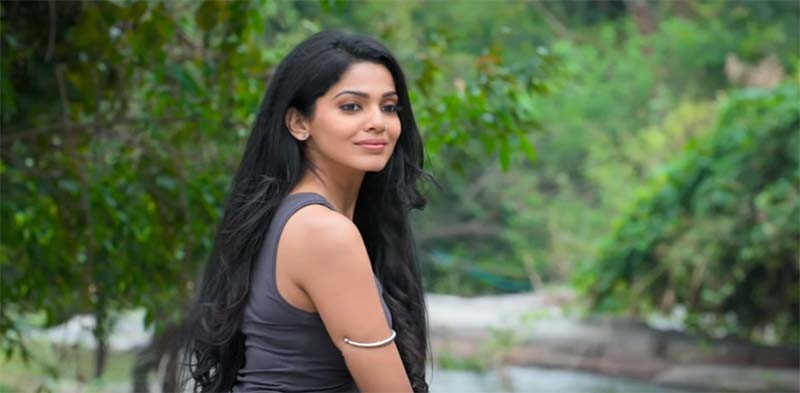 Pooja Sawant In Junglee
Junglee needed lots more emotion except the one which is generated 5 minutes before the snack break. Junglee needed a stronger hero, maybe not in physique but definitely in acting abilities. And yes, Junglee needed some hummable tunes.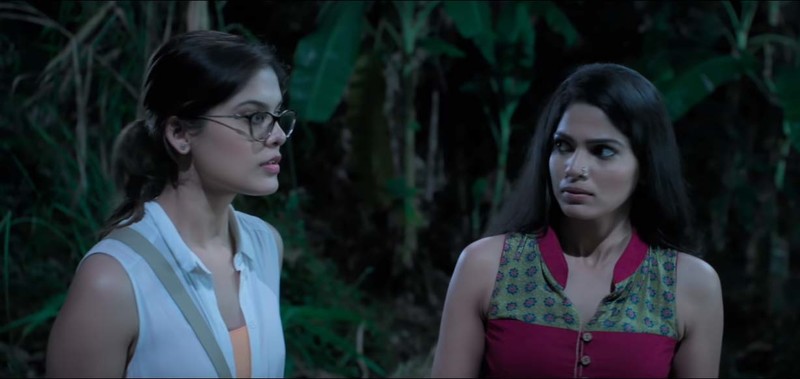 Asha Bhat With Pooja Sawant In Junglee
It pains to see such a hotch-potch like Junglee from the stable (Junglee Pictures) that helmed Raazi (which I saw 6 times) and Badhaai Ho (loved by many), just last year. No need to visit this jungle, please. We woke up this morning to read Vidyut Jammwal saying in a section of the media that this movie has taught him to 'Live and let live'. As they say Vidyut, tumhare mooh mein ghee shakhar.
I am going with TWO.
Image Source:- Youtube/jungleepictures