Prassthanam, Movie Review: Sanjay Dutt 'Beats' A Dead Horse And Our Minds Too
Prassthanam, the Hindi adaptation of the 2010 Telugu film by the same title, is a scattered body of work by Deva Katta, waste of talented actors and yes, the money which you spent at the ticket window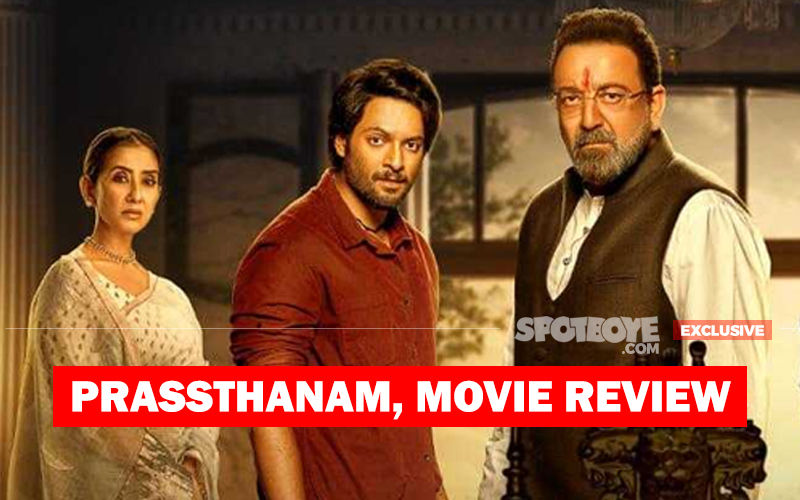 Before I start sharing my experience of watching Prassthanam, starring Sanjay Dutt, Manisha Koirala, Jackie Shroff and Ali Fazal, let me help those who don't know the meaning of the title yet. It's a Malayalam word which means a respectful institution, someone you can look up to or 'he' who rules! But in this case, unfortunately, there is nothing to look up to and certainly no one is ruling nothing here.
A Hindi adaptation of 2010 film by the same title, and directed by Dev Katta, who helmed the original too, Prassthanam is a 3 hour 1 minute long political drama which will challenge logic at a lot of places. It may also give Dutt a challenge to recover his money, as he has produced the film along with wife, Maanayata.
The first and biggest problem is the storyline, which offers nothing new. Same old drama of father (Sanjay Dutt as Baldev Pratab Singh) and his dilemma between two sons- one Ram and the other Raavan- picture Ali Fazal (Aayush) and Satyajeet Dubey (Vivan) respectively here. Ali is Sanjay's stepson but worships him, Satyajeet is the bigda hua beta, who Dutt always tries to cover up for. What follows next is how the evil and good fight it out against each other. Heard it and seen it a lot before, right?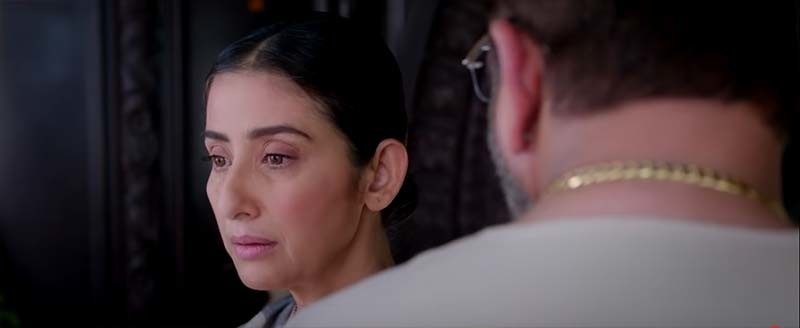 My next problem was the sheer waste of a strong star cast, for whom I feel sorry. Three talented actors whose skills were left untapped in the film- Annup Sonii, Manisha Koirala and Jackie Shroff. What can be worse? Jackie Shroff, the wafadaar dost and right hand of Baldev, has NO DIALOGUE till the interval, actually, he speaks one full sentence in the climax scene.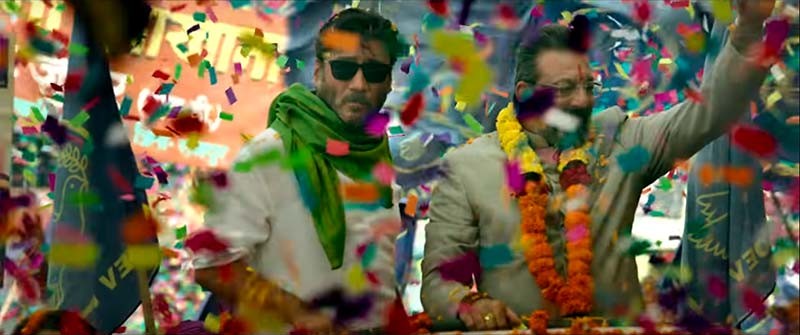 Manisha Koirala barely has scenes. What I don't understand is, why did Deva Katta say in one of his interviews that Koirala and Dutt's camaraderie adds magic to the screen when he didn't even cash in on it at all. And what should we say about Annup Sonii? Understand it when I say anyone could have played his character.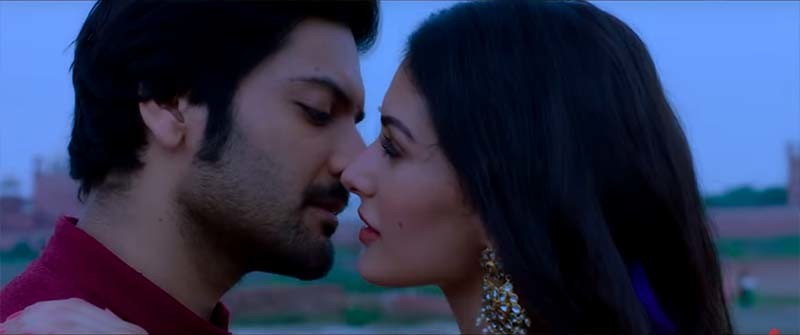 Sanjay Dutt is a pro at playing such roles, so he does his job perfectly well. Yes, the lines written for the talent powerhouse fails him and many in the film. Ali Fazal gives a powerful performance and does excel in a few scenes. Chahatt Khanna, who plays the role of Manisha's daughter, has good screen time but was not very impressive when it came to intense scenes. Chunky Panday plays a negative character in the film, but I really feel he should stick to playing Pasta!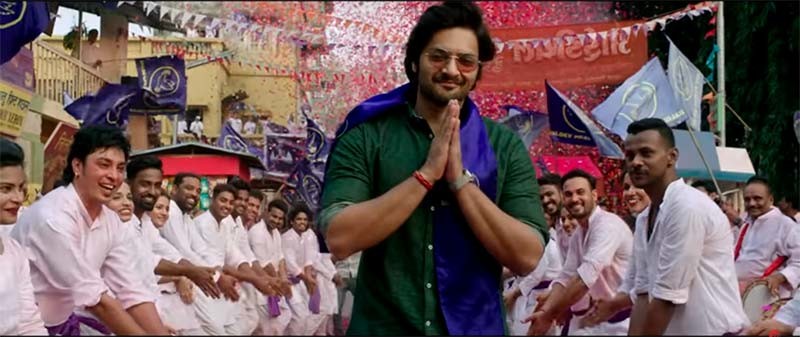 The unnecessary romantic angle between Ali Fazal-Amyra Dastur and senseless songs have contributed nothing to the film, besides minutes, which could have been easily chopped. I have nothing to tell you about the direction because I missed it big time in the film, and felt like it was time for me to 'Prasthan' from Prassthanam by interval itself.
I'll go with 2 stars and add a 0.5 for the talent, though wasted, of the star cast.
Image Source:- Imdb/youtube/zeemusiccompany