The spacecraft stutters a bit, or let's say, runs into rough weather in the end, but it's a ride that will leave you mighty impressed. Clearly a role that Shah Rukh Khan wanted to do to make us sit up, the superstar has not failed to fulfill his desire. Do you not desire to watch Zero? Well, you are certainly going to miss something then. Frankly speaking, all three of them, including Katrina Kaif and Anushka Sharma bring something very special on the table in this Aanand L Rai film.
Is this Shah Rukh Khan's most difficult role till date? Perhaps. Of course, I am aware that he did Swades, Chak De, Fan and Dear Zindagi with aplomb but he pulls this off on an equal note if not more. He seems to be on a mission. He has thrown himself into the task as much as a swimmer would to swim against the tide. I can bet my last shirt that many big stars would have refused to play his part of a vertically challenged man. I don't think that Rai would disagree with me.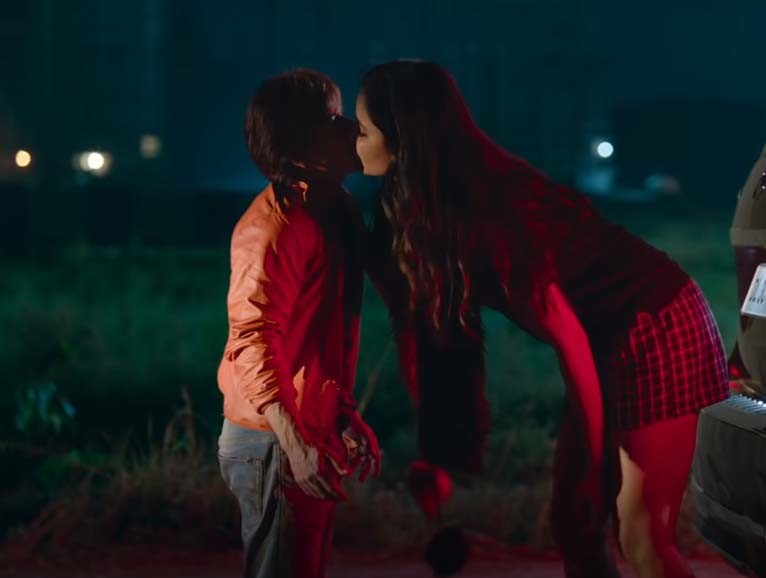 SRK And Katrina In Zero

And now I know why Rai took his own sweet time to complete the film. Apart from any other hurdle if he encountered, one reason was that he wanted to extract every ounce of every emotion that the principal cast required to exhibit.
The biggest surprise of the film is Katrina Kaif. Let's be honest (a quality that is racing downhill in our society). This lady has not been known for her acting chops until now, but the impressions will change in the next few hours. She looks so confident in the film that it has to be seen to be believed. She told me last week that her two confrontation scenes with Shah Rukh will always stay in her memory. My cerebrum will also hold them deep. And hey, how and where did her British accent disappear? No dubbing artiste has been used, it's her and only her- and let me give her 8/10.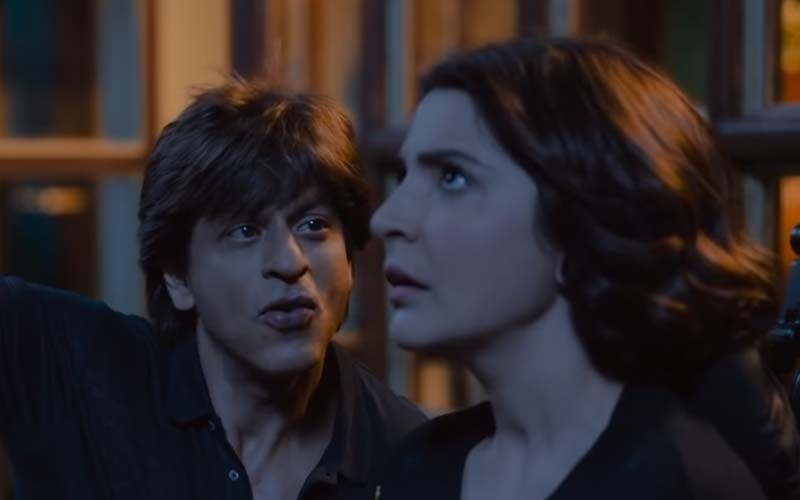 SRK And Anushka In Zero

Anushka Sharma scores the same 8 in what is definitely a role she must have wondered if she'll be able to carry out convincingly. You will be incensed if you blink and consequently miss the dialogue delivery and body language of the cerebral palsy girl that she essays. Hyperbole? No way!

The scene which has Sridevi Rani, Juhi, Kajol, Deepika, Alia is the icing on the cake.


Who gets SRK in the end? Anushka or Katrina? When I don't tell the story ever, why would I tell you the end?

Go for this one, though it could have been cut short by 20 minutes no doubt. The film has been needlessly stretched (stutters a bit, didn't I say in the opening?) in the second half of the second half.
I am going with THREE-and-HALF.


Image Source:Instagram/redchilliesent,Youtube/Red Chillies Entertainment