Ana Singh On Changing Trends In Fashion: 'We Are Not Creating Style Icons Anymore'- EXCLUSIVE
Ana Singh on style and fashion- past and present. The ace fashion stylist also talks about her new venture with Sussanne Khan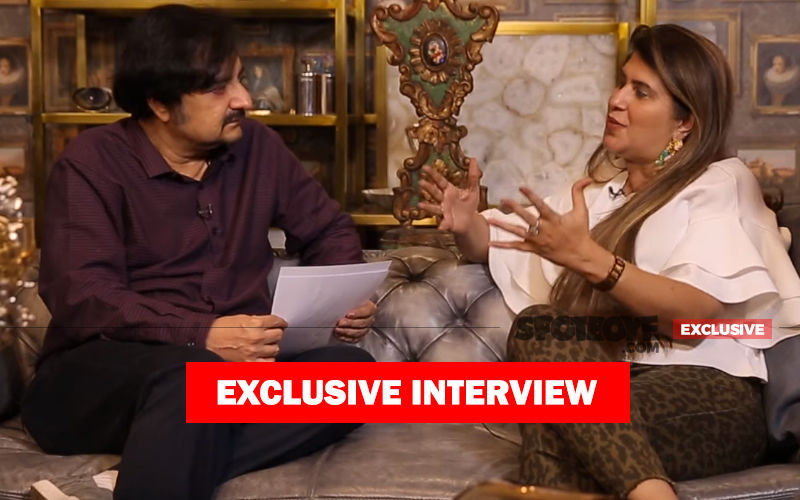 It was a pleasure to meet the two-time National Award winning costume designer Ana Singh who was elated to unveil The Christian Vintage Collection in collaboration with Sussanne Khan, few days back.


The interview was a free-flowing one as she began by talking about how her journey to films culminated. "It started with art and along the way I got a movie, I did the film to support my art cost. I started very early at 17. At 19, I went to Italy and did a 3-month course in costume specialization. So, I have educated myself along the way."


Ana Singh spoke at length about how the times have changed and today's films lack the fashion, the essence and charm that was inherent in olden times. Said Ana, "Nowadays, we are not looking at very serious costume design in films. People don't feel the need to research their product to such a large extent. There is a whole sense of mediocrity even in the period dramas. I see a lot of flaws, and somewhere there is a lot of commercialisation to it. The maker himself is not looking to get that kind of perfection. So, you don't see path-breaking work in costumes anymore. The actors are not imbibing it completely. For example, you're showing a Maratha set and you have a Balaji painting in the background."
Adding in the same vein, she said, "I'm sure there are a handful of people today who are doing things for the love of cinema. But, we are not creating icons anymore. In my life, I created many fashion icons like Jackie Shroff, Maine Pyaar Kiya, Barsaat, Dil Hai Ki Maanta Nahin. They were trendsetters."


Next, she spoke about the current scenario where people blatantly follow trends. Ana calls it a 'safe formula'. "Besides Ranveer Singh who is passionately experimenting, we don't have anybody else who is pushing the envelope," said Singh.


Speaking of her contemporaries, we point out how Neeta Lulla, Sabyasachi were criticized at some point in their loves for styling a particular celebrity in a certain manner to which Ana replied, "I'm blessed that's never happened to me. With my garments even with the limited time that I had back then, I used to do thorough checks on my clothes."

As we discuss the current trends in fashion, we point out how several actresses have been opting for the long flowy gowns at award shows and events. Ana opined, "This is a huge influence from the Oscars, the Emmy Awards which our Indian actresses emulate. I don't think it's a very healthy inspiration. It's wonderful to wear Western stuff. There are a lot of Indian designers who do amazing work but where's the atmosphere to wear those?"
We also see people writing about who wore a certain garment better, placing comparisons between two similar kind of outfits worn by different celebs. Ana is rendered speechless as she says, "I have nothing to say. Why the comparison? Is another person not allowed to wear the same colour?"
Finally, she talks about her artefacts, her collaboration with Sussanne Khan and her future efforts


Image Source:- spotboyeteam, Instagram/anasingh5